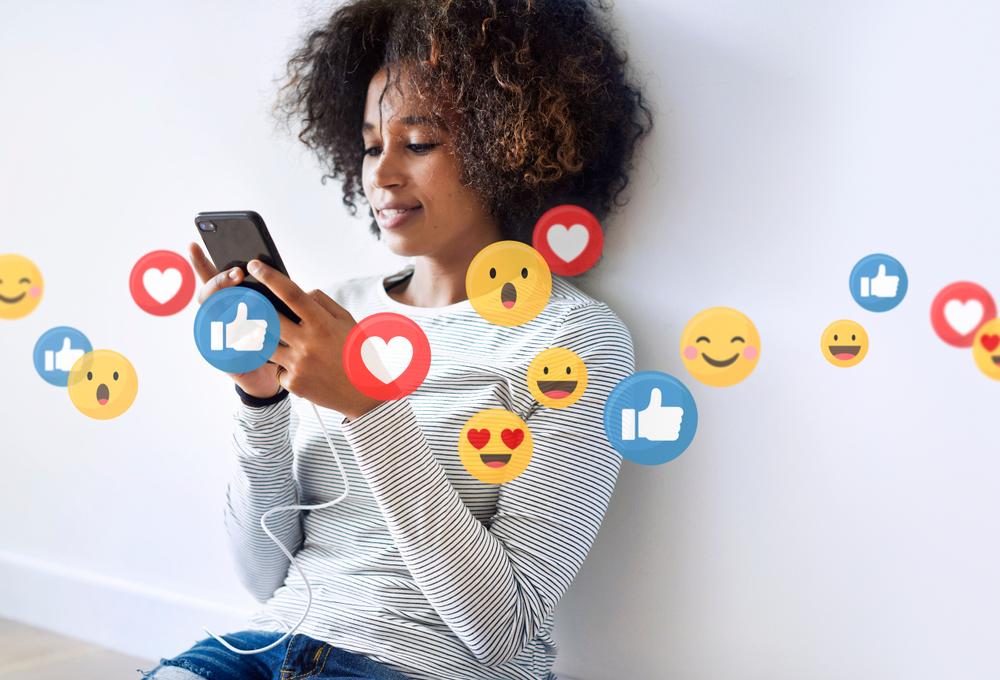 If you're like me, I use an emoji in almost every text I send. Emojis are the perfect way to describe how I'm feeling… without actually saying it.
The word emoji comes from a Japanese term that translates to "image letter"; the resemblance to the English word emotion and emoticon is purely coincidental according to Wikipedia, which defines emoji as a pictogram, logogram, ideogram, or smiley embedded in text and used in electronic messages and webpages. It says the primary function of emojis is to fill in emotional cues otherwise missing from typed conversation. Emojis exist in various genres, including facial expressions, common objects, places and types of weather, and animals.
I might be dating myself, but remember back in the day (pre-emoji era) you had to use a colon or semi-colon, a dash, and a closing parenthesis symbol 😉 to make a smiley face/wink in typed conversation? Hearts could be made out of a greater than symbol and the number 3 (<3).
Fun Facts About Emojis
Today, there are 3,633 emojis in the Unicode Standard, an information technology standard for the consistent encoding, representation, and handling of text expressed in most of the world's writing systems, according to Google.
Here's some other fun emoji trivia:
There are 3,633 emojis in the Unicode Standard.
Japanese designer Shigetaka Kurita invented emojis in 1999 as part of a project for Docomo, a popular phone operator in Japan.
Emojis were not widely adopted until 2012 when Apple launched iOS 6 and iPhone users discovered the emoji keyboard to add fun smileys and tiny icons to text messages.
The plural of emoji can be emoji or emojis.
Emojis are used by 92% of the online population daily.
Every day, over 10 billion emojis are sent.
More than 700 million emojis are used in Facebook posts. Approximately 36% of Instagram posts contain 1 to 3 emojis.
According to Statista.com, "face with tears of joy" was the most popular emoji in 2022. It's a cross between crying and laughing. 😂
July 17 is designated World Emoji Day. That date was chosen because it's the date shown on the Calendar emoji 📅. The occasion is often observed on social media using the hashtag #WorldEmojiDay.
Emojis that represent real people, living or dead, are prohibited by Unicode.
The selection of emojis is based on a number of factors like distinctiveness, compatibility with popular platforms like Snapchat and Twitter, usage level in terms of frequency, multiple usages with a metaphorical reference or symbolism, and its use in sequences.
Did you know that colored hearts represent different things?

❤️

Red is love for someone or something.

🖤

Black is darkness and sorrow.

💙

Blue is loyalty, trust, and peace.

💚

Green is nature and health.

💜

Purple is romantic interest or sympathy.

💗

Growing heart is fondness of a person, place, or thing.
In March, Apple released 31 new emoji designs within its iOS 16.4 update which included "shaking face," 🫨 "rightwards and leftwards pushing hands" 🫷in various skin tones (think high-five or talk to the hand), colorful new hearts in pink, light blue, and gray, the "Khanda" 🪯 (the symbol of the Sikh faith), and a wireless internet connection symbol. In the Animals and Nature category, there are now emoji for donkey, moose, goose wing, blackbird, jellyfish, hyacinth, pea pod, and ginger. Four new additions are found in Activity & Objects: a flute, maracas, a hair pick, and a folding fan.
Anyone can submit a new emoji request but most are denied.
It's hard to believe emojis have come so far in just a decade or so. They are a part of most of our lives and our kids' lives, and even big brands use them to advertise and market.
It's hard to pick a favorite, but my top three most-used emojis are probably "face with symbols on mouth," 🤬 "thumbs up," 👍 and the "champagne glass" 🥂 emoji.
What's your most-used emoji?