Summer is in full swing, it's hotter than deep-fried hell outside, and the kiddos are getting restless. There's no time to dilly-dally, and this Mama is all about a great hack or short cut with two toddler boys running around! I've collected 10 Summertime Mom Hacks that you may not have heard of before and that I swear will make your life a little bit easier.
Try them and let me know what you think!
Here are my Top 10 Summer Mom Hacks (in no particular order):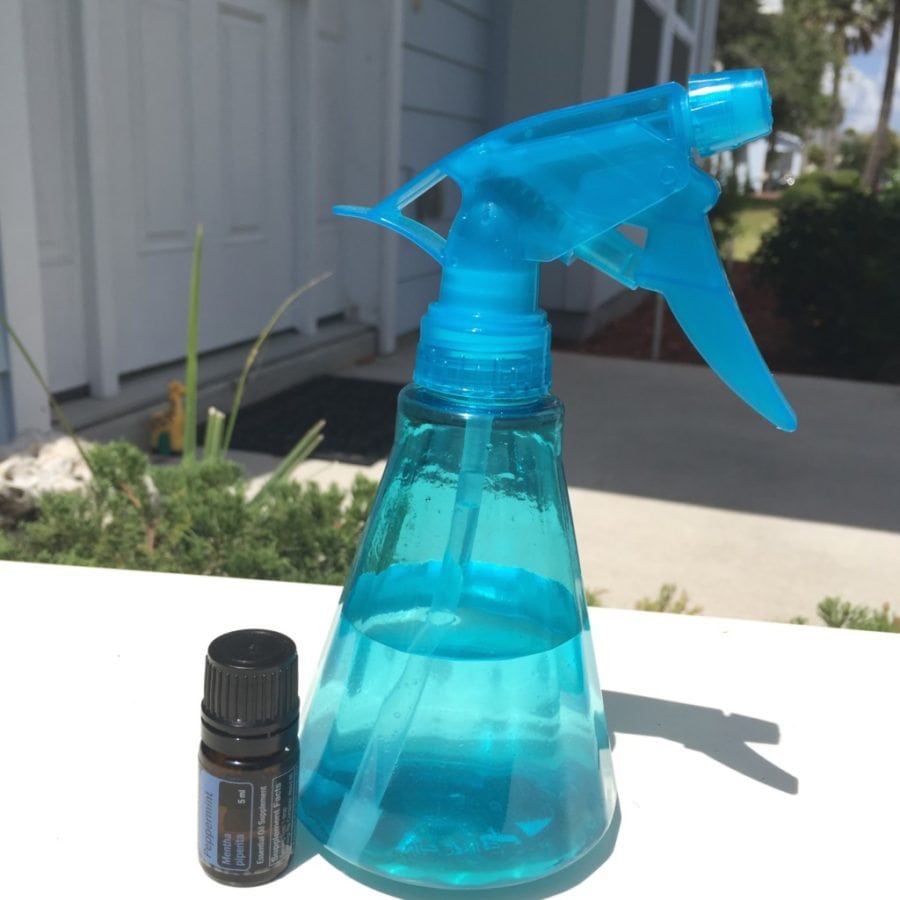 1. On a hot, sweltering day, this is one of my favorite weapons in my arsenal. Fill a spray bottle with water and add a few drops of your favorite brand of peppermint essential oil for a perfect summertime cooling effect. I keep mine in the refrigerator, and when it's time to go to the beach or park, I just pack it with our snacks and drinks. Shake it up real good, then mist it on the back of your neck, back of the knees, and lightly on your face (make sure to close your eyes), and enjoy the amazing aroma of peppermint as it lends a natural cooling sensation. It's also a great trick for those hot, outdoor workouts. Trust me. You'll love it!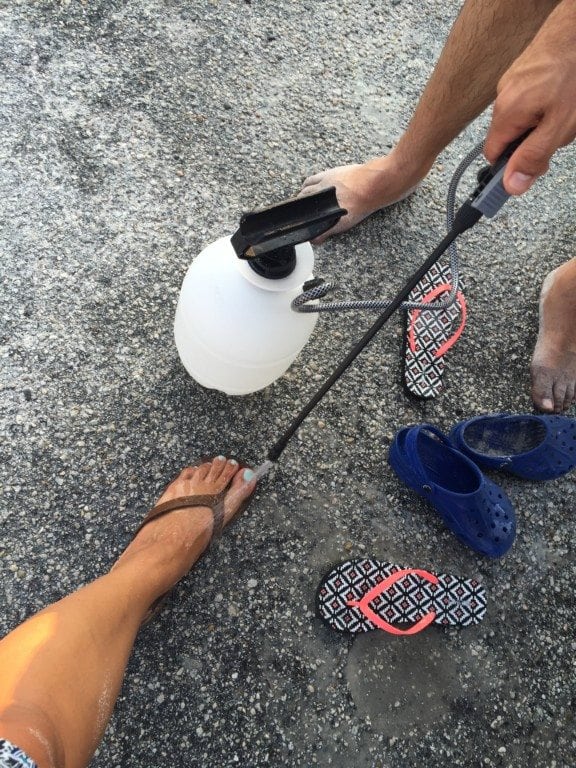 2. You can't live on the beach and not know about the baby powder trick. To keep the car from looking like a sandbox, I keep a little bottle of baby powder in the back of my car and sprinkle it on all of the little footsies, then wipe them off. It really works! Also, a fellow Jax Mom's Blog Contributor, Kathy, shared her family's solution of using a spray pump filled with water to clean those sandy feet! You can purchase these bad boys inexpensively at any home and garden center and have them filled and ready to put in the trunk of your car the next time you head to the beach! Now why didn't I think of that?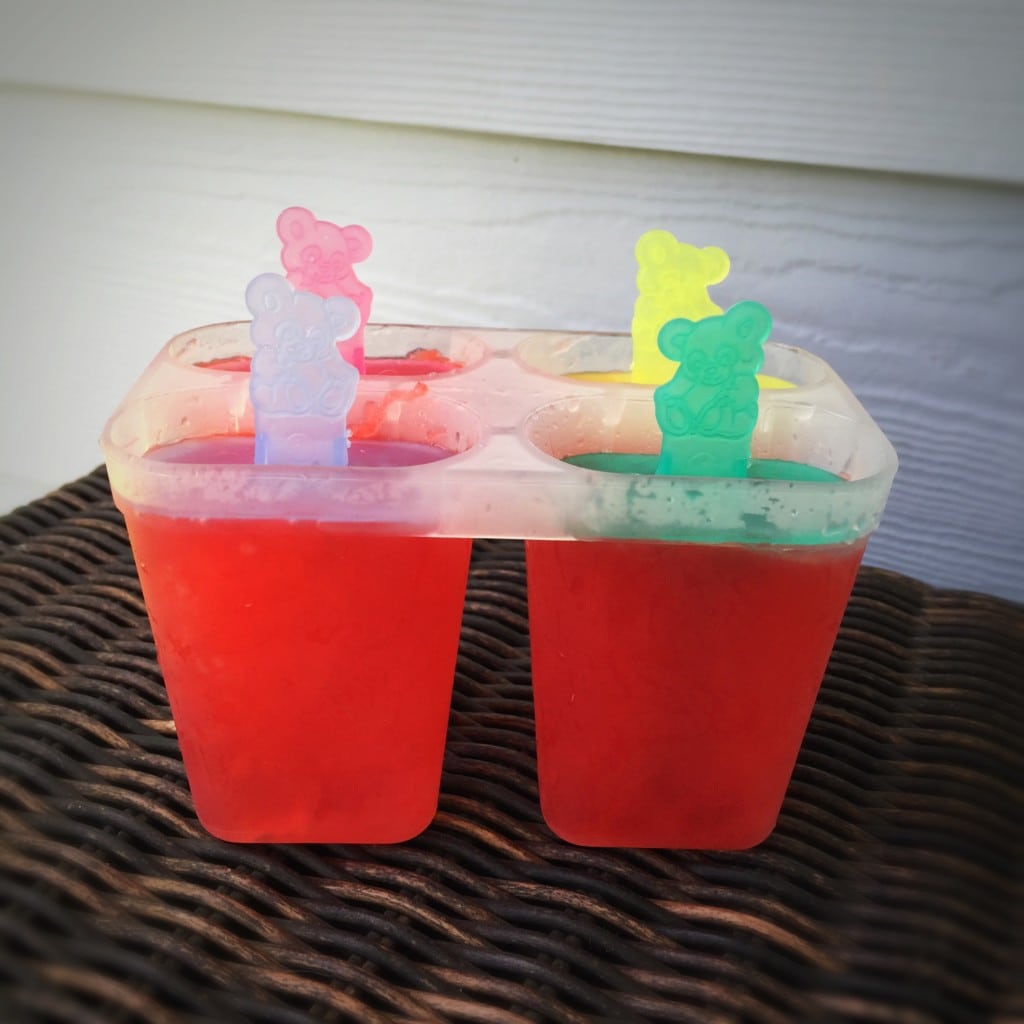 3. Jell-O No-Drip Popsicles – Try making these if you would like to avoid sticky hands and drippy popsicles –genius! These are popsicles that I actually will let my kids eat inside the house! Here is a yummy recipe straight from the Kraft website that won't disappoint, or melt: Strawberry No-Drip Pops (You can get creative and find tons of other tasty recipes on Pinterest, too!)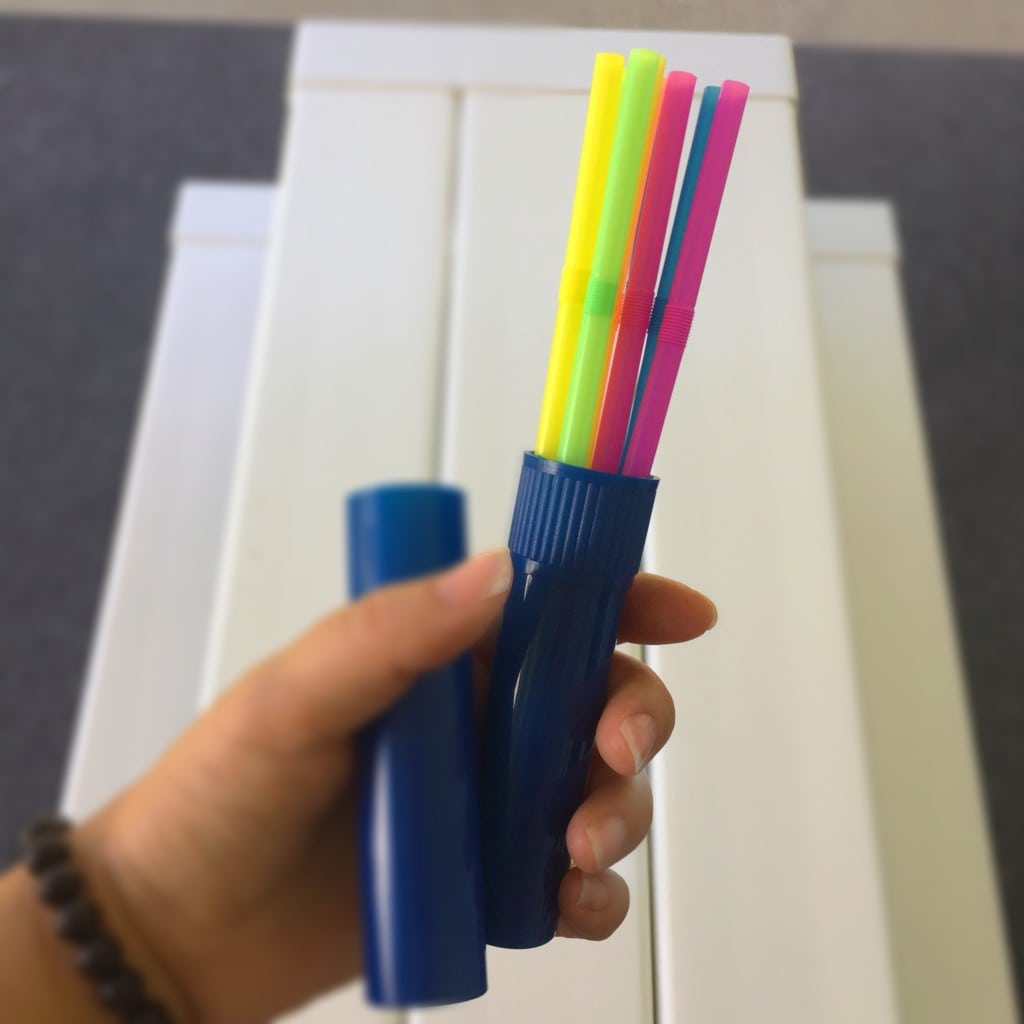 4. Again, it's hot outside, kids are in their car seats and we still have a long drive ahead, they are thirsty–they want drinks and they need them now! So, you pull into a drive-thru and get them something to drink and dangit, they don't have bendy straws! So, your tot is drinking from their tiny cup with a giant straw going up their nose, and spilling their drink everywhere! Has this ever happened to you? Well, I've learned the hard way and always carry bendy straws with me in my purse AND my glove compartment of my car. I've found that using a travel toothbrush holder works perfectly for storing these straws! Winning!


5. My dear friend and mother of three, Kelly, says that she likes to freeze little plastic toys in a small tub. Then on a hot day, she lets her kids hammer away at the ice to find their treasures. We tried this, and my two boys loved it! I'd add that it may be a good idea to wear goggles. Talk about a cool way to keep those kiddos busy!
6. The Roadtrip Gauge. Going on a long road trip? Try Kelly's other useful tip. "On long car rides, I hang a string across the backseat of the car with dashes every inch that represent 30 minutes. There is a start and end point to show how long we will be driving. They (the kids) hang a little paper car with a clothespin and we move it every 30 minutes until it gets to our destination." I love this idea, and she says it helps eliminate the ever so common, "how much longer?" and "are we there yet?"
7. Hot seatbelt got your kiddo saying, "Ouch"? Use a small, travel-sized, spray bottle to fill with water and spray on those horrid, scorching hot seat belt buckles. The water doesn't even have to be cold; just a little spritz on the plastic and metal buckle, a quick wipe, and the water will evaporate from the heat and cool the buckle quickly.
8. Check out this double duty Mom hack. Resolve summer boredom and clean your home all at once by creating a jar full of chores! My friend, Amy, a mother and a fifth-grade school teacher, says that every time your child says, "I'm bored" this summer, they get to draw a piece of paper from the jar with a household chore listed on it. Brilliant – because we all know that nothing cures boredom like wiping down the baseboards! (Insert evil laugh here.)
9. Want to tame those summer hair frizzies? Try a coconut oil hot oil treatment. Simply slather your dry hair in coconut oil, pull it back into a sleek, slicked-back ponytail or bun and let the good ole' sun give you a natural hot oil treatment while you are lounging at the beach! I've personally done this many times and love how simple it is. When you get home and shower, just wash your hair thoroughly with your regular shampoo, and your hair will be left silky-smooth, shiny (not oily), and so soft. Ooh, la, la…

10. This last summer hack may be my favorite of them all! Wine ice cubes. Yeah, baby! Want to keep your favorite chilled wine or Sangria chill in the dog-days of summer? Well, fear not! You just fill an ice cube tray with your wine of choice (Rosé is my personal favorite), freeze, and plop one or two of those cubes in your wine glass at the next backyard picnic (oh, I can hear you groan from here…"chill out" wine snobs and let Mama enjoy her wine). Voila, there you have it – deliciously chilled wine that isn't diluted! (Alternatively, you can do the same trick with frozen grapes, or try doing it with coffee for a yummy, strong, iced coffee.) Cheers!
So there you go, my personal favorite summer hacks of 2016! Hope some of these little tips make your summer more enjoyable and give you a chance to kick those flip-flops up a little! Do you have any favorite tips/hacks that work for you in the heat of summer?