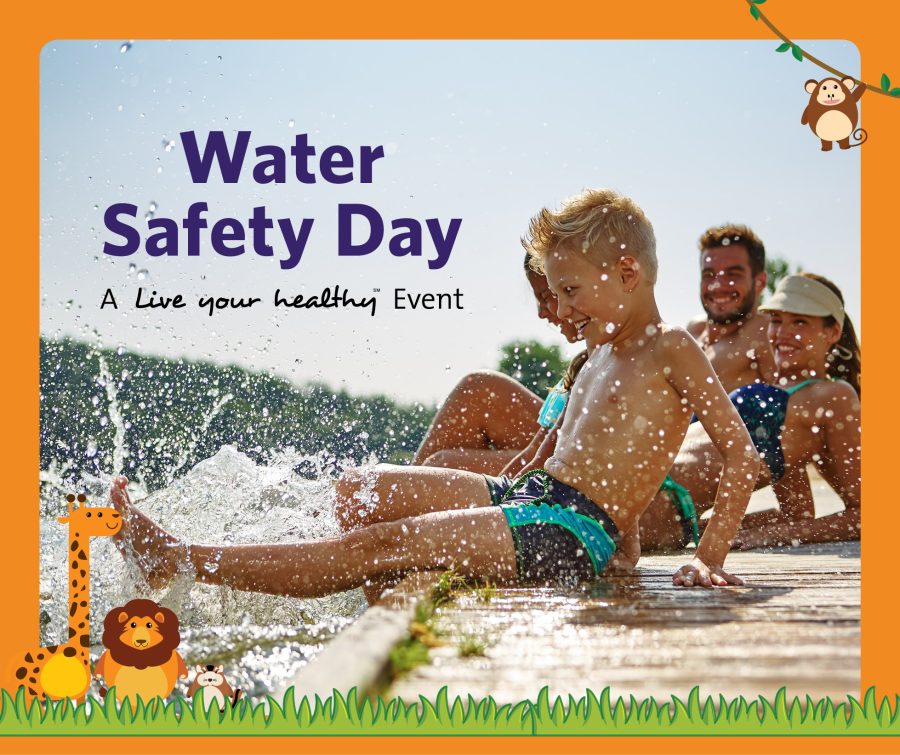 Drowning is a major cause of accidental death for young children and can occur in just centimeters of water. However, drowning is not the only risk; many of the different water activities families choose come with their own opportunities for disaster. That's why water safety is so important.
On average there are ten deaths per day from unintentional drownings in the United States. One in five people who die from drowning are children 14 and younger. Dr. Miren Schinco, Trauma Medical Director at Orange Park Medical Center shares these tips to keep your family safe wherever you choose to make a splash this summer.
Poolside
Private home pools should be enclosed with a safety fence that measures at least four feet high and has a self-latching gate.
Never use a mobile device, even at home, while supervising children swimming.
Use diapers designed for use in the water. They do not get as heavy and they help prevent the spread of germs.
Prevent children from diving through water toys to help prevent a spinal cord injury.
Boating
The law requires everyone on board to have a life jacket available on the boat.
Each lifejacket should fit the family member based on their height and weight.
Remind children to keep all body parts inside the boat at all times.
While swimming near a boat, keep children away from the motor, even if the boat's motor is not running.
Lakes and other bodies of water
Always enforce the rule that children must inform a parent or supervising adult before they go swimming.
Another rule for children around bodies of water, especially older ones swimming, is that they must be able to see the supervising adult at all times.
When jumping into natural bodies of water, always jump feet first and be aware of sandbars and other hidden objects in the water.
Other water safety tips
If children are playing in a sprinkler, pay attention to how slippery the ground is. Move the sprinkler frequently or take a break until the water can soak in.
Do not keep containers of water, including buckets and kiddie pools, around your home. Empty them frequently.
Enter children in water safety and swimming lessons by the time they are four.
Keep the arms-reach rule with toddlers when around water. This includes bathtubs and beaches, as well as other bodies of water. "We're standing by ready for children and their families if an accident happens," said Dr. Miren Schinco. Orange Park Medical Center will be hosting a Water Safety Day event at Orange Park Mall Saturday, March 14th. The day will include games and activities for the kids and water safety education, including child CPR lessons for parents. The event will be from 10am-2pm. "This event is a way we can be there for them before an incident occurs."
More information about the upcoming event: OrangeParkMedical.com/WaterSafety
About Orange Park Medical Center
Orange Park Medical Center, serving Clay County and its surrounding communities, is a full-service, acute care hospital with 317 inpatient beds. Orange Park Medical Center is a Joint Commission Top-Performing Hospital, ranked as one of the best hospitals in the country for heart, lung and surgical care.
For more information about services, facilities, and physicians, please visit OrangeParkMedical.com.