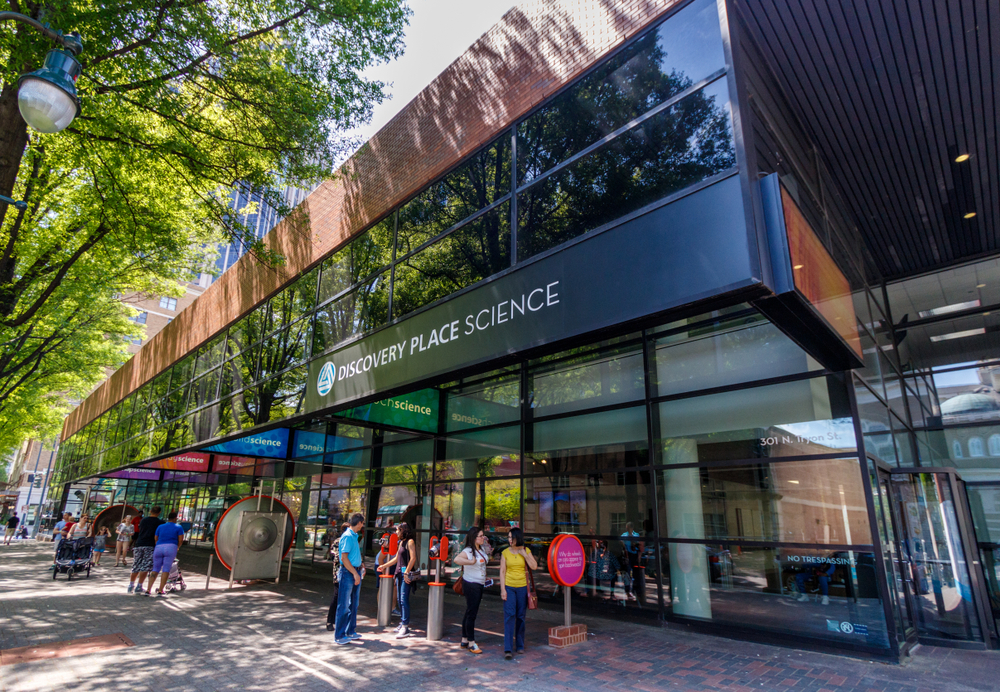 I'm honestly quite annoyed at myself for not having visited here sooner. There is so much to do with kids within a five-hour drive that Charlotte, North Carolina, is a no-brainer when it comes to planning long weekends for our family moving forward. My kids, ages 8, 6, and 1, enjoyed every minute of this trip, and most of the activities will be age-appropriate for years to come.
Add in diverse dining options and tons of options for lodging, and you can thank me for planning your next family trip. We spent many days at the Wolf Creek Lodge — if you want to learn more about that, check out this post by the lovely Corinna Hoffman. Beyond Wolf Creek, here are a few of our favorites in Charlotte, NC:
Playland Indoor Playground
The weather got a little funky on us, and we needed to adjust course one day.  The Playland Indoor Playground was clutch for us as and made for a perfect way to let three very energetic and excited kids get some energy out.
Things to know: They have a snack area, but the food is limited. No outside food is allowed so be sure to eat before you come.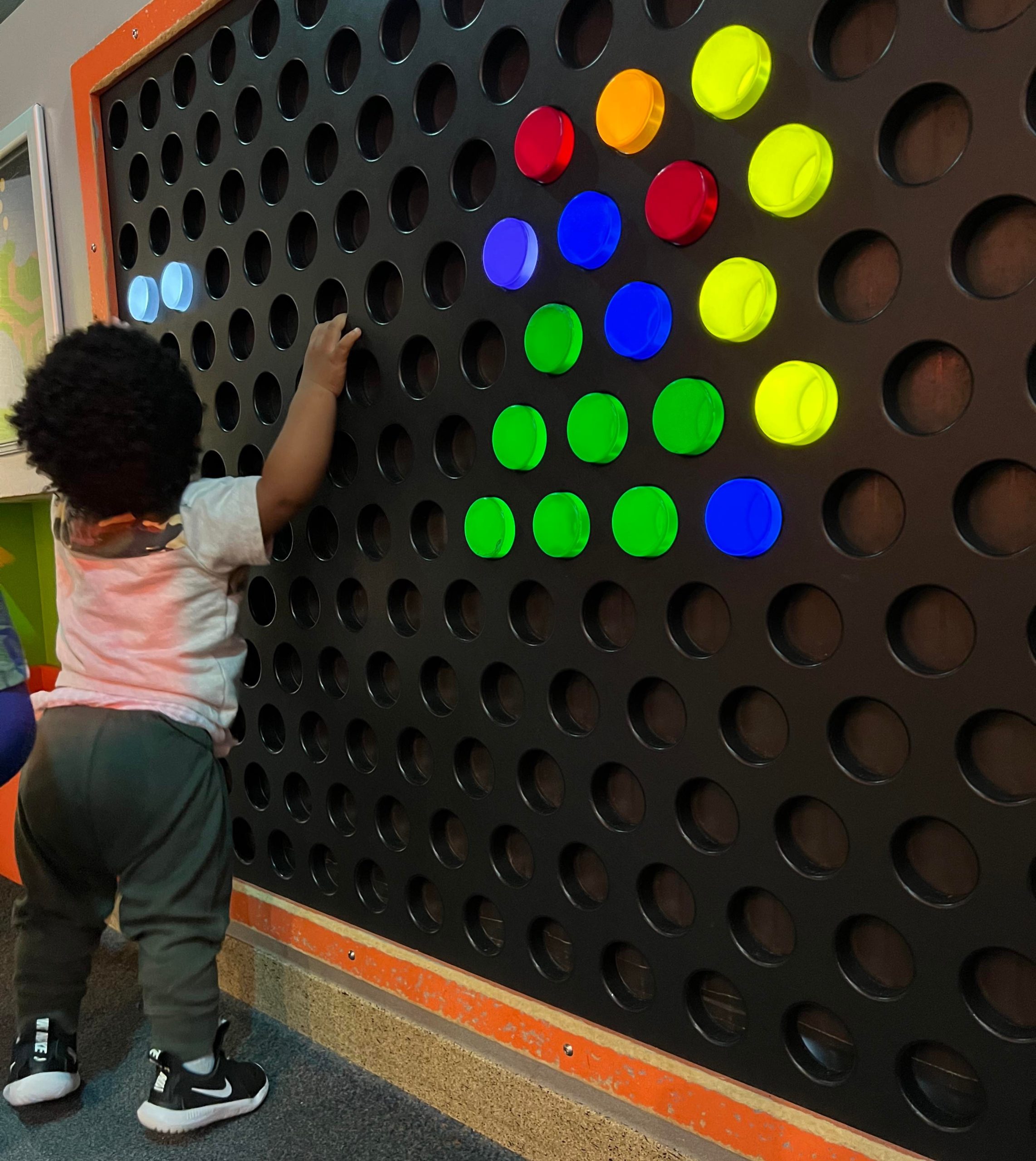 Discovery Place Science
One of the three Discovery museums in the area, Discovery Place Science was a big hit for all three children. With three floors of fun, we allotted two hours and still did not get to everything. They have live shows, exhibitions, and an IMAX theater. The first floor features a kids' play area with water play and creative STEM-focused play and building. There was a "rain forest," aquarium, and tons of animal exhibits. The second and third floors are filled with thinker spaces, tinker spaces, and building areas. There are opportunities to get energy out while learning physics and lots of space for fun experimentation. It is a place where I would definitely have a membership if I lived there.
Things to know: It is better to buy tickets in advance. Check the hours as they are different for all the museums. You can pre-pay for parking online, but you need to bring the parking pass with you for them to validate it.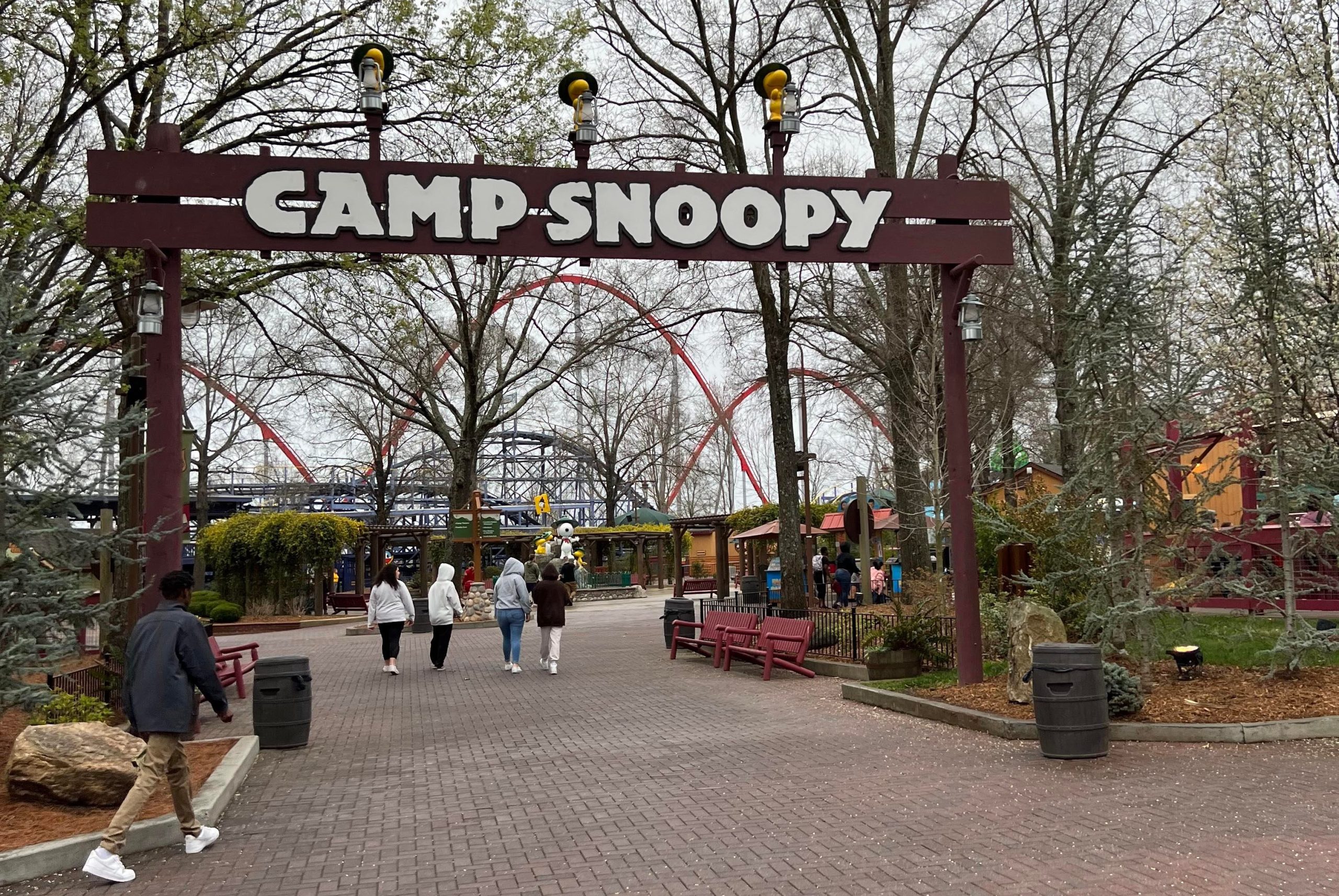 Carowinds Amusement Park
Carowinds is a family-friendly amusement park and water park, along with a campground and hotel. We only went to the amusement park which was plenty of fun for everyone. There are rides based on height and what level of risk-takers your kids are. Camp Snoopy was geared to the little ones and had a playground that was clutch for the 1-year-old who could not ride anything. What was great was that the carnival games had an unlimited option of tries, meaning no meltdown over not winning the stuffed animal. Did I also mention that they have Chick-fil-A and Starbucks on-site? Win-win!
Things to know: Most of the rides in the park are included in admission, but there are a few additional experiences you must pay additional for. You can buy tickets online, but I wouldn't invest in the fast pass until you see if the park is crowded or not.
Also, there are a few places we want to check out when we go back because this trip was honestly too short. I will for sure update you all when we go again, but just in case you beat me there, here they are:
The Lazy 5 Ranch, which offers a drive-thru and walk-around petting zoo.
The U.S. National White Water Center, that offers ziplining, white water rafting, and rock climbing, just to name a few activities you can find here. It seems like the perfect place for an adventurous outdoor-loving family to explore.
Tiger World, a non-profit wildlife reserve that is a must-see.
Until the next trip… enjoy!