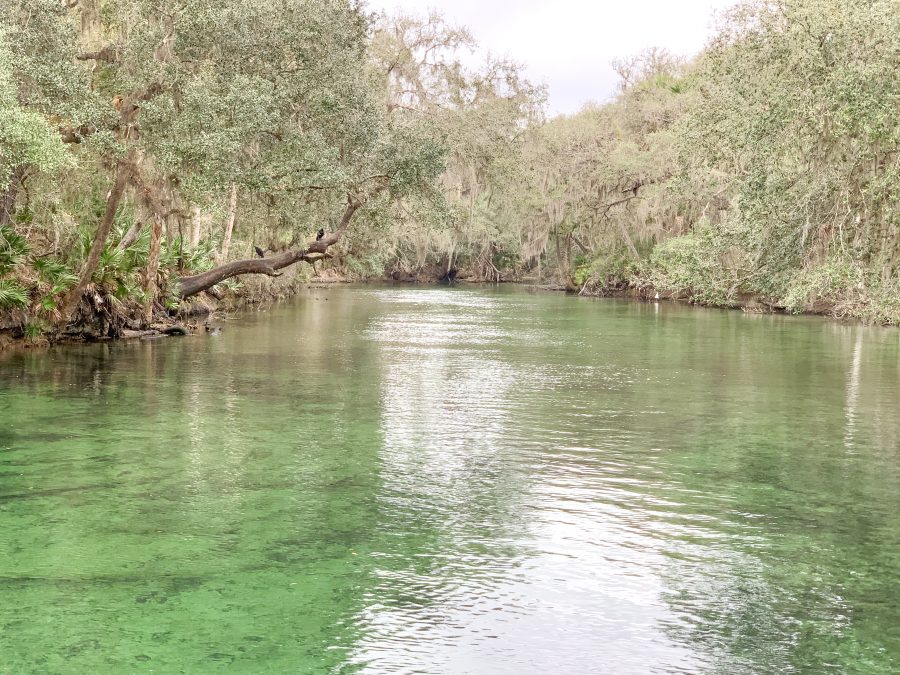 "Summmertimmmmeee, and the livin' is easy…" Okay, maybe not easy, but at least less scheduled! Rules and restrictions have become more relaxed, so we have some freedom to move around a bit. I know we may all have different comfort levels in terms of getting out, but thankfully Florida has a ton of state parks, springs, and nature trails to explore! Can we shout ROAD TRIP?!
Have you ever been to central Florida and seen DeLeon Springs and Blue Springs? DeLeon Springs is a mere 90-minute car ride from Jacksonville, and it boasts crystal clear blue waters to swim in, a make-your-own pancake restaurant, a boat tour, and trails so we can explore #RealFlorida.  
Blue Springs is the place to swim near those gorgeous sea cows (a.k.a. floating potatoes, a.k.a. manatees) during the winter months.  You can't actually swim in the water next to them (park rangers make sure everyone complies with this rule), but you can kayak and paddleboard close to them — and if one swims under you, there's not much you can do about it, right? And during the summer months, you can swim in the springs.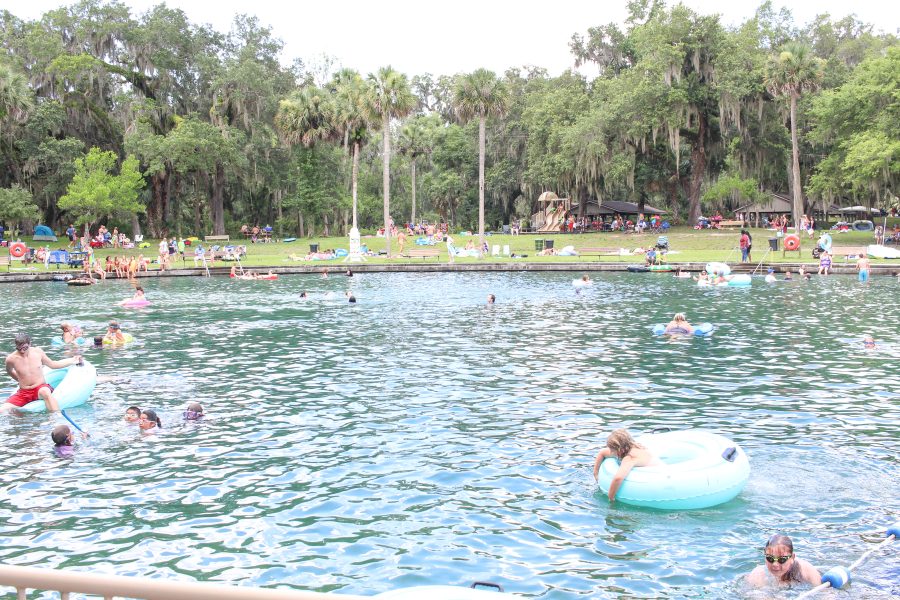 From Jacksonville, it is possible to hit up both DeLeon Springs and Blue Springs in one day. They are only about 15 miles apart from each other, with an adorable little town called DeLand in between. DeLand is home to Stetson University (my alma mater — GO HATTERS!) and has a quaint downtown area with shops, restaurants, and cafes. It would be a great place to stop for lunch or dinner when doing this day trip.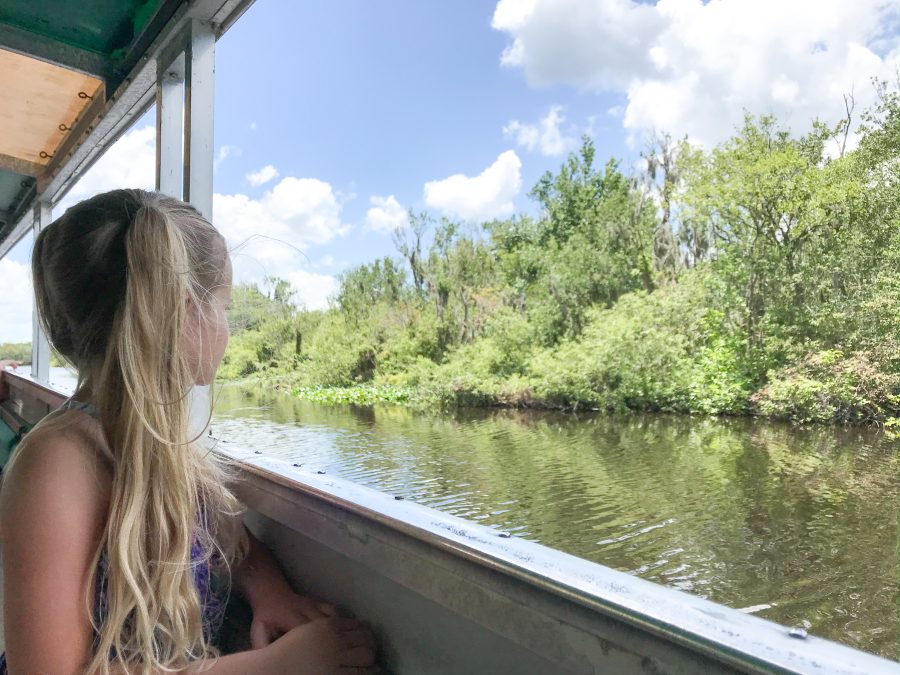 During our most recent trip, we left Jacksonville at 9:30 a.m. and made it to DeLeon Springs (north of Blue Springs) just after 11 a.m. Unfortunately, they had just reached the current COVID-19 capacity of 50 percent, so we had to wait in line for about 30 minutes. As one car left, they let another one enter. It is $6 per car (up to eight people). Once we parked, I realized it was almost time for the 12 p.m. pontoon boat tour, so we hurried and grabbed tour tickets at the window of the Old Spanish Sugar Mill Restaurant. You can also order food to go here.  
Tickets for the boat tour are $14 for ages 4 and up (under 4 is free). The ride was very relaxing, and they only allowed a total of 12 people on the boat for social distancing purposes. The boat is covered, so we were able to stay out of the sun.  
Our guide was very knowledgeable about the area, and we enjoyed spotting several different types of birds and, of course, gators!  The tour lasted about 50 minutes, which was the perfect amount for a 6-year-old and a 3-year-old. They could stand up on the boat (just no belly buttons higher than the railing), and note that there is no bathroom onboard.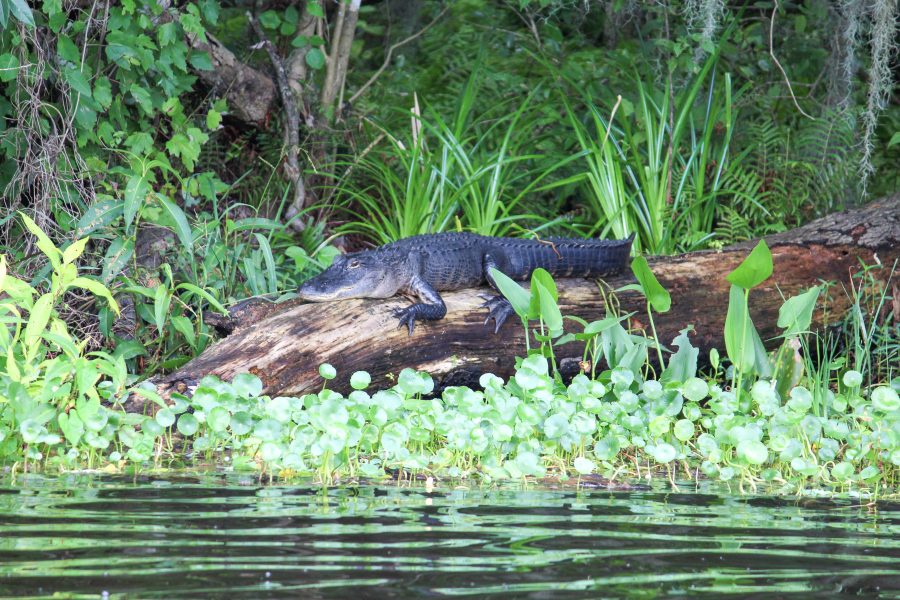 After our relaxing tour, my girls were begging to swim! We changed into our suits (there are restrooms near the Sugar Mill Restaurant and a quieter one on the opposite side of the swimming area) and jumped into the refreshing springs. I am a water wimp and thought it was chilly, but the girls didn't seem to mind. The springs have a big range of water depth. The shallower area was full of really little kids, and I wanted to be a bit farther away from people, so we went to the opposite side of the swimming area. When I stepped down off the last step, I was a bit nervous as the water was up to my chin, and obviously I needed to be able to keep hold of my littles! But once I went further into the water, it was actually was a bit shallower. So just know that depending on where you get into the springs, the water could be deep. The water is clear, and the girls LOVED it! Floats are also allowed — they just can't exceed 5 feet by 5 feet. We brought sturdy pool noodles along, and they worked great! Important to note is that there is no lifeguard on duty.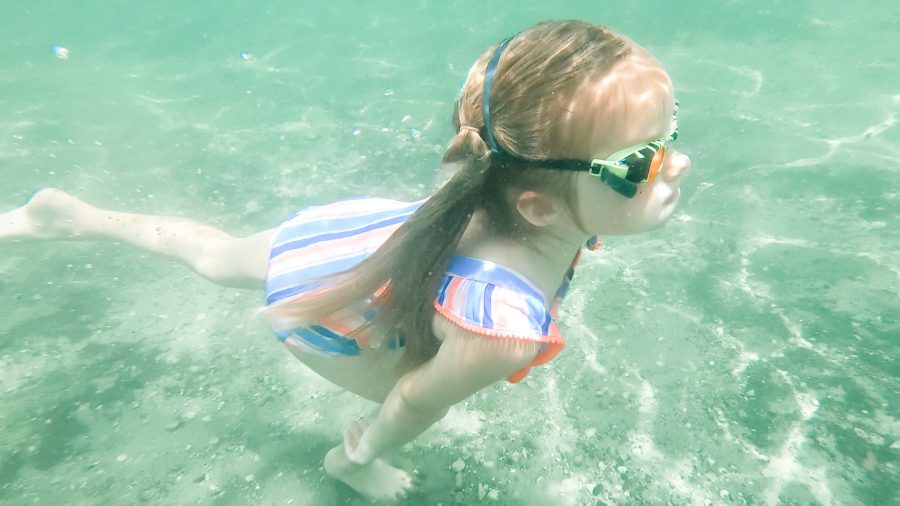 After swimming, we decided we were hungry. The aforementioned Old Spanish Sugar Mill Restaurant is a very fun experience and one I had many times as a kid. You sit at a table with a griddle in the middle and make your own pancakes, bacon, and eggs. However, the wait to enter can get very long, so just know that if you want to eat there, earlier is better, as they currently close at 2 p.m. You can put your name on the waiting list and go swim (there's a loudspeaker, so you can hear announcements while in the springs), or go on your boat tour and not lose your place in line.
We headed to DeLand after our dip in the springs and enjoyed exploring downtown while our lunch was being made. We parked at Tom's Pizza and went on a mission to find the DeLand Wings mural (there are several historic murals in the downtown area). Tom's is a longstanding local spot and is only open on weekdays. It is basic inside (no frills), just good pizza and subs.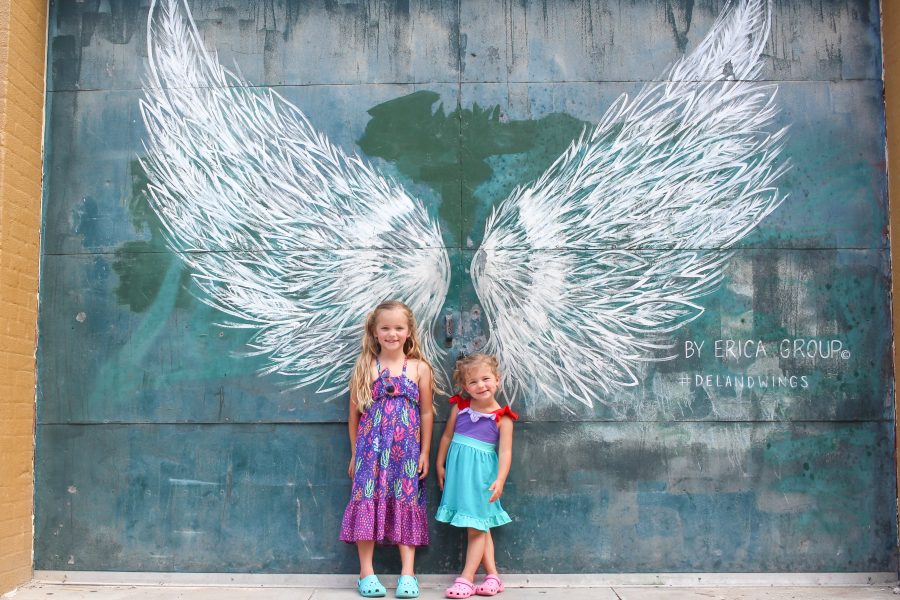 Another great local spot is Boston Coffee House, open seven days a week. Aside from the many coffee options, they have delicious wraps, sandwiches, salads, and breakfast sandwiches as well and also have a room for events.
A fun option for lunch is to get takeout from either of these restaurants (or bring your own) and then eat it somewhere on the gorgeous campus of Stetson University, just a half-mile or so from downtown DeLand. The girls and I had our picnic next to Holler Fountain in the middle of campus.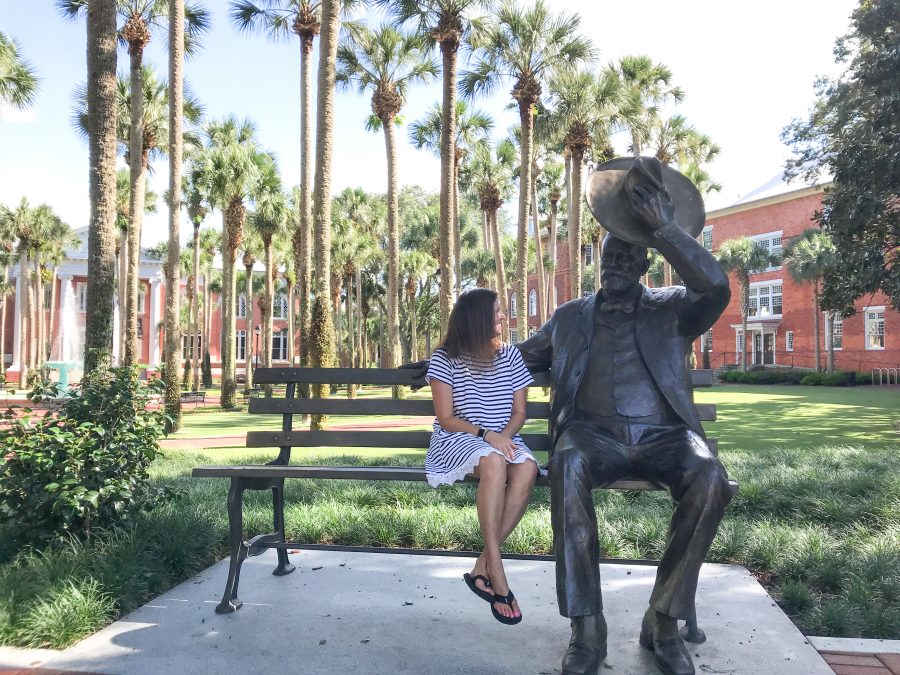 Our final stop of the day was Blue Springs State Park. This gem of a park is a mere 8 miles from downtown DeLand. You can do many activities at this state park, such as a 2-hour boat tour, rent a kayak or canoe, take a tour in a kayak or canoe (the boat ride, kayaks, and canoe rentals are all done through St. John's River Cruises), camp, rent a cabin, hike, swim, tube, fish and even scuba dive. There are manatee viewing opportunities from the boardwalk, and when I went in February I had the luck of seeing these beautiful creatures just lounging around the swimming area. The springs remain a constant 72 degrees, which is perfect for these floating potatoes. There can be hundreds of manatees in the Blue Springs area daily during the winter months.
I will add that you can still take a tour, rent a kayak or canoe, or launch your own paddleboard during the winter months, you just can't go into the roped-off area where the water is super clear, as that's the manatee-protected area.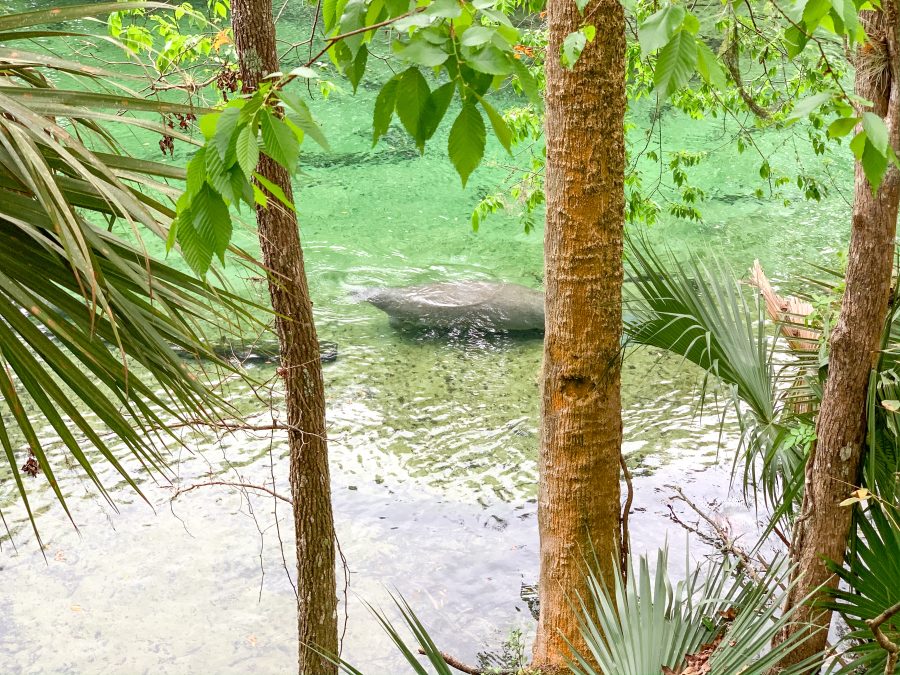 Visiting DeLeon Springs, Blue Springs, and downtown DeLand is a great way to leave your four walls and social distance while spending a full day experiencing real Florida. Happy trails!