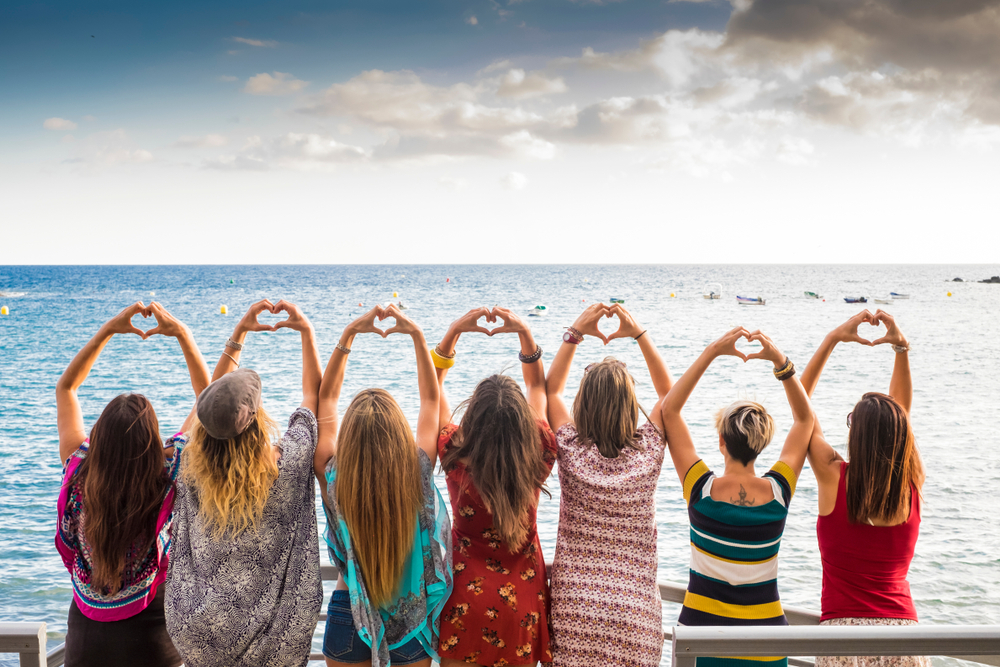 I was still pregnant with my son, Wyatt, when I wandered onto a pregnancy board on BabyCenter.com dedicated to parents of children like mine. It hadn't been long since I had been told he would have Down syndrome, and while I had started to come to accept the diagnosis, parts of me were still reeling. There, I found my people: women who knew how I was feeling and what I was going through. We bonded instantly.
At some point, we moved over to Facebook, creating a group for us to connect in a more private forum, and from there, several of the moms decided to create a non-profit. The Down Syndrome Diagnosis Network was born, with the goal of connecting, supporting, and providing accurate information to families with a Down syndrome diagnosis, as well as creating a world where all families have unbiased, family-centered diagnosis experiences with up-to-date information.
Not long after DSDN was founded, an informal retreat took place, which then turned into an annual retreat designed to give moms the chance to recharge, relax, and reconnect. I hadn't been able to go for years — babies and hurricanes kept getting in the way — but this year, finally, I was able to make it. The retreat this year was held in Nashville, a city I had never been in, and it was so exciting to know that I was going to see a new place, meet some close friends finally in person, and have some amazing experiences.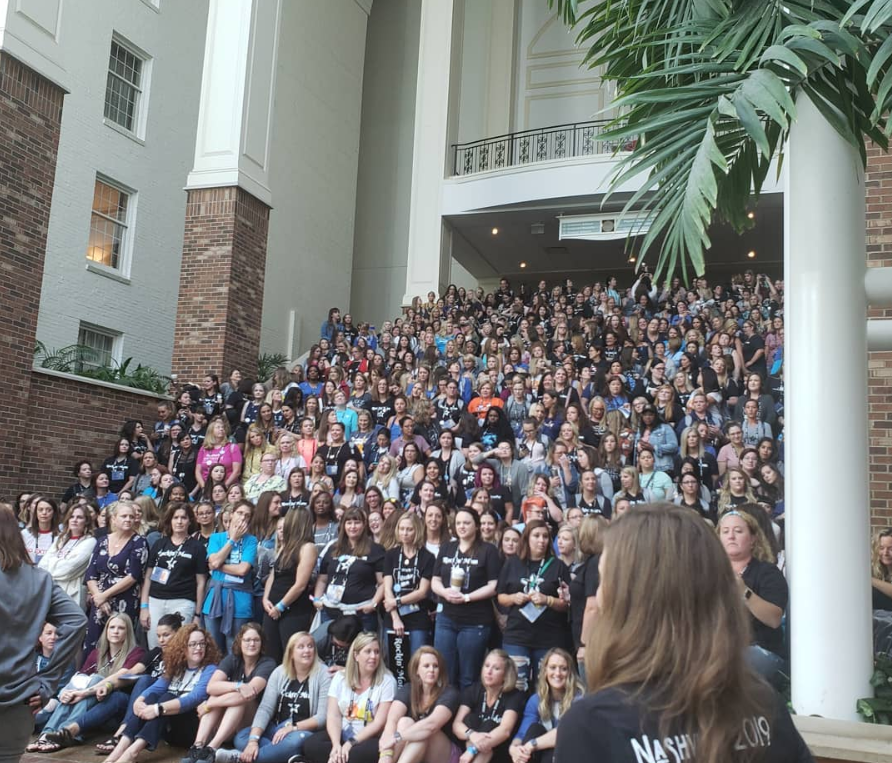 The weekend was everything I had hoped it would be. I firmly believe that every mom needs time away, to have a break, and I was able to do that. I actually got to sleep in, y'all! There were so many amazing experiences, starting with a tour of Nashville, including a stop at the famed Bluebird Cafe. We got to check out the club before it opened, with a Q&A session with the manager, and I took the opportunity to get a long-overdue tattoo!
The Lucky Few tattoo is three arrows — meant to signify the three chromosomes that make up Down syndrome — and I thought, what better time to get it than at the retreat? We also got a private behind-the-scenes tour of the Grand Ole Opry before getting a special performance from country superstar Mark Wills. He sang several songs accompanied by pictures of all of our kiddos, as well as us with our husbands, and there wasn't a dry eye in the house. And of course, we got to meet Mark as well!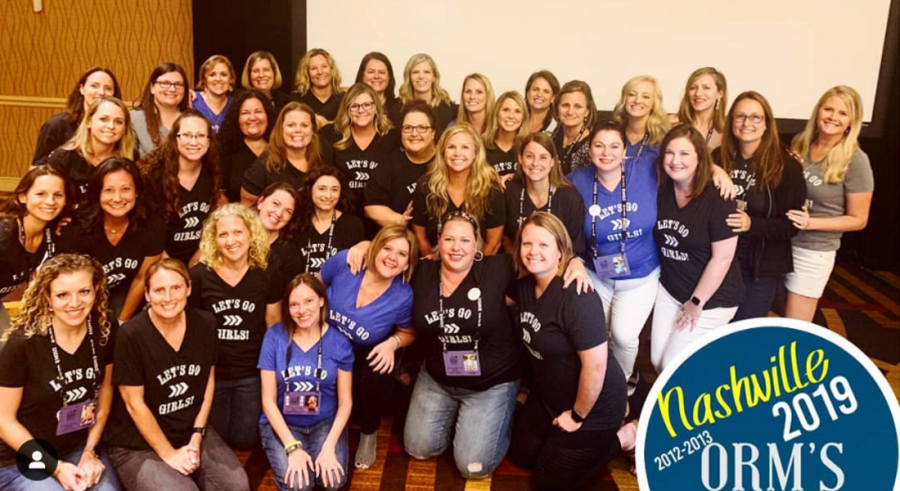 Luke Bryan also came through for us, donating the entire rooftop bar for our exclusive use. He had a niece, Brett, who had Down syndrome, and tragically passed away, and we had a fundraiser for the foundation honoring her. The memorial for Brett in Luke Bryan's bar was also brought up to the rooftop for us as well.
One of the biggest highlights, though, was the Friday night keynote speech from none other than Timothy Shriver, which again led to tears all around. Shriver is John F. Kennedy's nephew, and his mother, Eunice Kennedy Shriver — JFK's sister — was the founder of the Special Olympics. One of the Kennedy siblings, Rosemary, had an intellectual disability, and Shriver spoke movingly about the effect she had on her siblings. He also talked about how divisiveness has taken over our country, something that everyone, regardless of political persuasion, can understand and agree with. But inclusion, he pointed out, was something that can make the difference in healing that division, the same inclusion that we, as special needs parents, advocate for.
Of course, actually meeting Timothy Shriver was a huge highlight of the weekend; those of us who managed to steal a few moments with him were totally fan-girling over it for days.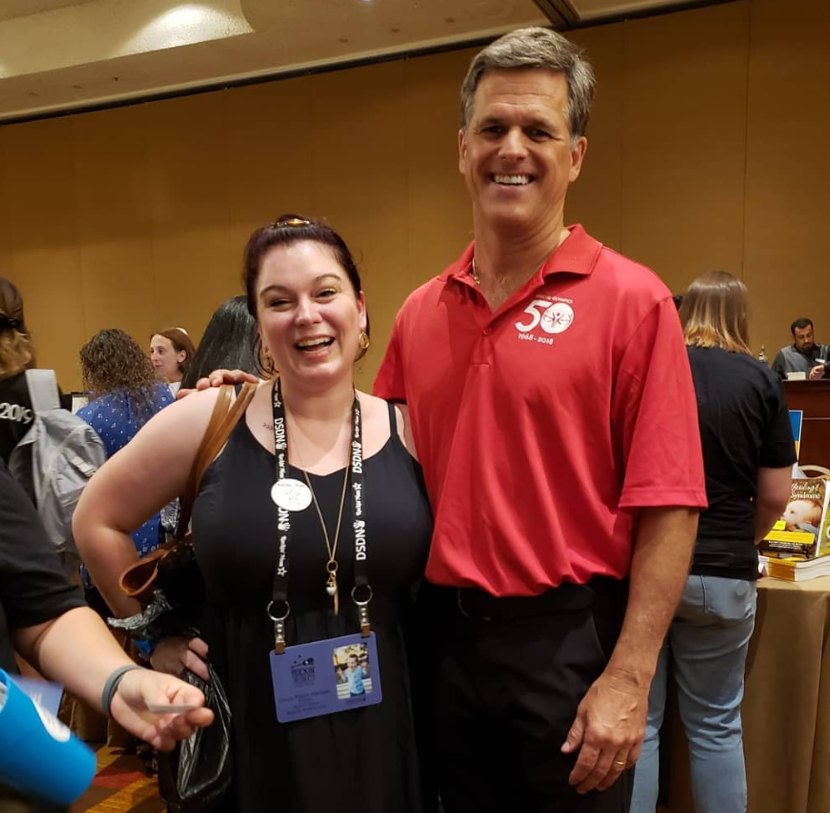 We ended the weekend with a bang, too; we got to take over Nashville's City Winery, where we tore up the dance floor. But ultimately, it was exactly what we all needed. It was time away from my family, to be able to sleep in late, do whatever I wanted, eat meals without having to feed anyone else, and pee in peace. It was the chance to learn so much — tools for potty training, ways to help advocate for our kids, resources to help our community. But the best part was being able to connect with these moms who have meant so much to me on my Down syndrome journey.
Our DSDN motto has become that you've got this, and we've got you. We've been there for each other through everything — through surgeries, heartbreaks, accomplishments, and even deaths. It's hard, with moms spread all over the world, as far away as Australia, but the chance to be together and bond even more than we already have was so awesome.
Whether it's for something specific, like a retreat, or just a girls' getaway, I think it is so important for moms to take time for themselves to relax and recharge. Forget the guilt, forget the fear, and just do it! As moms, we tend to put ourselves last in everything, but you're not a better mom for never taking time for yourself. It makes everyone happy when mom is happy, so take the chance and take some time for yourself!