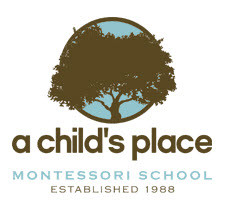 3718 Salisbury Road, Jacksonville, FL 32216, United States
a child's place Montessori School is dedicated to the nurturing and education of young children in a peaceful and non-threatening environment which reflects an understanding of the Montessori philosophy of education and child development.
We respect and view each child as a unique personality and the most important person in our environment.
Our goal at a child's place Montessori School is to assist children to reach their fullest potential as healthy, creative, constructive members of a community and to joyfully cultivate a genuine desire for life-long learning. Part of that assistance is to work closely with the parents, to respect the individual child and his or her needs, and to nurture the qualities of independence, warmth, imagination, honesty, grace and resilience.
a child's place believes that social, racial, religious and cultural diversity in the student body contributes greatly to the value of the school experience. It therefore does not discriminate in admission or placement on the basis of sex, race, religion, disability, creed or national origin.