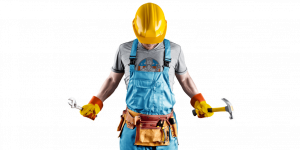 5509 Shad Road, Jacksonville, FL, United States
We offer expertise in every aspect of your HandyMan To-Do-List remodeling needs. We are "A HANDYMAN PLUS " Contractor and Specialize in Fixing and Repairing Things. Our Repair Technician can upgrade, remodel, install, or repair anything around your home or business. There is no need to call a plumber, a carpenter or an electrician. We will handle all of it, therefore saving you time and money by combining all of our services into one. Maintaining your Homestead and Business is a valuable investment. Call today for an estimate & free yourself from your TO-DO list.
Wind damaged our home's facia below the roof drip edge. A Handyman Plus was on the spot and promptly made the repairs. Very experienced and reliable. Steve Poturich and his crew were top notch. I will use them again for other various handyman tasks.
You must login to post comments