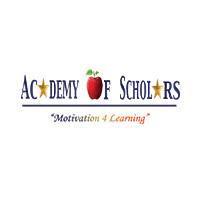 6620 Arlington Expressway, Jacksonville, FL 32211, United States
K-9th grade PRIVATE SCHOOL
[email protected]
Academy of Scholars, Inc. is committed to nurturing, teaching, and motivating all students using diverse teaching styles and strategies that are kid-friendly and in accordance with local, state, and nationwide standards. Academy of Scholars, Inc. promotes integrity within the school and the community that enables students to be proud of their surroundings while adhering to the values of the school.
The Academy of Scholars, Inc. family believes that determination, commitment, responsibility, and self-motivation are the keys to the success that will overcome the challenges of our present society; and with these values, we are confident that our students stand a better chance of achieving great things.
​Academy of Scholars, Inc. is also devoted to ensuring our parents and our community members/leaders feel welcomed as volunteers and stakeholders in the success of our children.