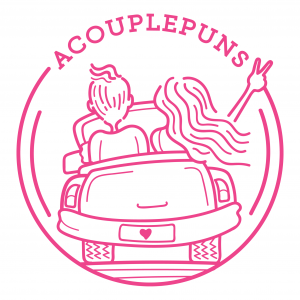 ACouplePuns specializes in sparking joy through laughter and that is why the brand strives to deliver the punniest content and high-quality paper goodies for every special occasion and moment in-between.
Each card is thoughtfully illustrated by the owner, Angelica Hanley, who is on a one-woman mission to tickle funny bones, one sassy card at a time. Angelica is a military spouse, married to a Navy pilot meaning she moves around quite a bit. She was inspired to build a creative business she could take with her wherever she and her husband put down roots. You can find Angelica's punny cards online and in gift shops and boutiques shops nationwide! Bask in her sweet smart-alecky humor with a vast selection of fun and fetching cards!
Recently stationed in Jacksonville we're looking to connect with the community, participate in events, and meet new retail partners!