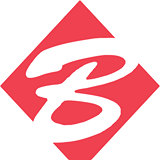 1102 Dunn Avenue, Jacksonville, FL 32218, United States
Fitness is an extremely competitive industry, so what makes Bailey's different? Our attention to detail in everything from customer service to cleanliness! Additionally, Bailey's offers a wide variety of high energy classes featuring TRX, Bootcamp, Cycle, Yoga, Powerpump and Zumba. Our state-of-the-art facilities offer must see amenities including but not limited to saunas, expansive group fitness studios, cardio theater rooms, unlimited tanning, pro shops, smoothie bars and more! Family owned and operated, we now have 15 North Florida locations and we are excited to start helping you accomplish your health goals.
I have asked the staff 3 times to have the news put on CNN . They have 6 televisions set with FOX news . The African American population is large on the north side . I asked over and over again to have more diversity by adding CNN .. it makes me think that this north side Baileys is trying ….. Anyway I will contact them again and if there is know change then we may have to take it to the local news or state representative or NAACP . Diversity is a MUST!!!!
You must login to post comments