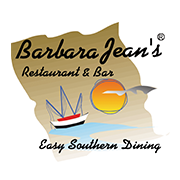 15 S Roscoe Blvd, Ponte Vedra, FL 32082, USA
214 Mallery St., St Simons Island, GA 31522
We feature "Easy Southern Dining," with home-style Southern entrees which are made from scratch every day! Signature item is the "Eastern Shore" style Crab Cakes –no fillers.
Good, but wish there were less fried options
I've only been here once after hearing people rave for YEARS about it, and I was expecting an incredible meal. The food WAS good, don't get me wrong, but I was a little disappointed that just about everything on the menu was fried. Thankfully, the server talked to the kitchen staff and they were able to serve some food blackened instead, but the emphasis on fried everything was a definite negative for me. On the plus side, the dessert — I think it was called "the chocolate stuff" — was amaaaazing. And the view is to die for!
You must login to post comments