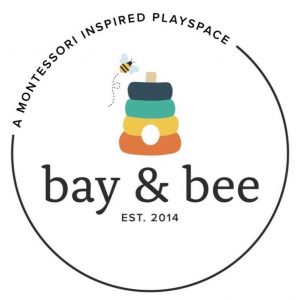 3995 Hunt Club Road, Jacksonville, FL 32224 (near Jacksonville Golf & Country Club)
Play
Bay & Bee is an award-winning Montessori and Waldorf-inspired play space for children birth to 4 years old. Founded in 2014 on building relationships and experiencing parenthood together, Bay & Bee combines the need for friendships and learning in a wonderful play environment. Bay & Bee offers drop-in play sessions, as well as small-group age-based sessions.
Shop & At-Home Activity Boxes
Bay & Bee also has an eco-friendly store adjacent to the play space. We offer unique products from pregnancy and parenting to infant and toddler toys that inspire the imagination and focus on sustainability. Check out the website for info on their amazing at-home activity boxes that ship straight to your door for at-home play with fun products, crafts, and reuseable activities.
Party
We love birthday parties, baby showers, and private group play dates. Let our staff make your special occasion stress-free. Come and see why we were voted Best Party Venue in Jax by Jacksonville Magazine!
Located in Jacksonville just off Hodges outside of the Jacksonville Golf & Country Club.