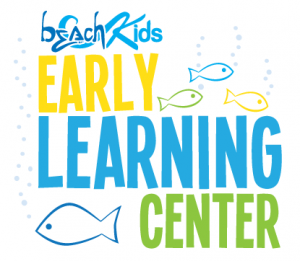 334 8th Ave N, Jacksonville Beach, Florida 32250, United States
Early Learning Center strives to provide the highest standards of educational excellence within a Christ-centered preschool environment. ELC provides both part-time and full day options for children 18 months through VPK, 4 years of age.
The most important period of learning for a child is from birth to the age of six. ELC uses the WEE Learn curriculum as a guide to help each child reach his or her full potential spiritually, socially, physically, emotionally and academically. Our program is developmentally conscious and provides a place where children can learn and grow in a positive, Christian environment. In addition, Early Learning Center includes Stretch-N-Grow as part of their weekly program as well as offers additional on-site activities, such as Team PlayBall, Lucky Ducks Gymnastics and Dance classes. ELC participates in the School Readiness Program. ELC is a private, licensed preschool and a ministry of BEACH Church.
I would like to preface I have 12 years in early childhood experience and dealing with parents of all types of children in regards to development.
After touring at beaches early learning center I left extremely upset with the directors tour making me feel as if my son was not wanted in their school. My two year old son has a developmental delay and needs encouragement for self feeding when eating (like most 2 year olds) and supervision when climbing step stool or stairs (like most two year olds). When asking the director if the teachers supervise while using the high step stool in the two year old class and while on the playground equipment she stated she couldn't guarantee that they would be able to accommodate. While I appreciate knowing in advance if this school was the right fit the tone and judgement from the director (who stated she had a background in special needs) after just observing my son walking was hurtful and unprofessional. A comment during my tour from the director was made to me after her statements "not that we don't want you here," which indicated to me she was aware she was making me feel that my son was not wanted.
As his mother I am aware my child will have more challenges but for anyone who works with children that have additional challenges they know inclusion is the best environment for those children. I left there puzzled by the directors approach and judgment after I repeatedly told her he has no cognitive delay and does well with his peers with the understanding he will have physical challenges. I would not recommend this school to anyone that has a child with individual needs. In my experience in childcare regardless of your child's developmental path every child has their own challenges and children should not be held to a "one size fits all" standard.
You must login to post comments