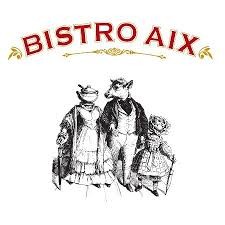 1440 San Marco Blvd, Jacksonville, FL, United States
Distinctly different, locally owned and operated since 1999, Bistro AIX has changed the spirit of dining out in Jacksonville. Named after the French town in Aix-en-Provence, Bistro AIX, is a high-energy bistro with a stylish, big-city setting.
Courtney Fugger

reviewed 5 months ago
last edited 5 months ago
Amazing restaurant! My husband, son, and I ate there after a visit to the zoo. It blew us away! Cannot recommend the eggplant appetizer dish enough! My husband who doesn't usually like eggplant wanted to order another one because we ate it so fast! Waitstaff was all amazing and super accommodating. Cannnot wait to come back!
You must login to post comments
We've always enjoyed Bistro Aix every time we've visited. It's upscale, but not overwhelmingly so. And the food is really, really good. I was so relieved to see that they reopened after being closed for so long — it's a San Marco institution now!
You must login to post comments