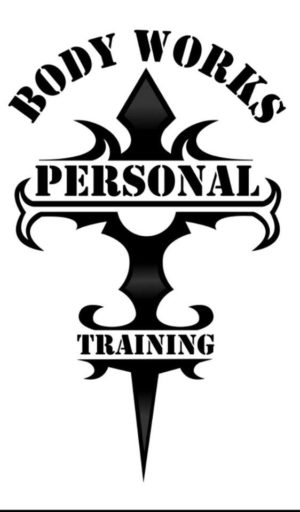 12187 Beach Boulevard, Jacksonville, FL, United States
Fitness that fits into your busy lifestyle and budget!
Body Works Personal Training in Jacksonville, Florida was founded by Ernest Brandon. As leaders in the fitness industry, we have been helping people achieve their health and fitness goals for over 15 years. Our unique and methodical approach to fitness allows us to help you achieve individual goals while always implementing a health-oriented approach. We believe that teaching people how the body responds to exercise and nutrition, empowers our clients to achieve a lifetime of fitness. Our training is done in a private studio with one-on-one attention, not big group training. We provide personal training and nutrition counseling to Jacksonville and the Beaches area. Come check us out and see what we can do for you!
Hi Moms,
I have been meaning to post this review for a long time now. I have y been consistently working out with Brandon since July 2017 Bodyworks Personal Training. When I tell you that it has been more than I expected, I am not exaggerating. He has me excited about becoming a healthier me. He has a genuine concern for your overall being and not just your money. I have always like the "boot camp" style of working out but felt that since I was a middle-aged mom of two and overweight, in fact, obese according to my doctor's report that I could NOT do it. Boy, was I wrong!!!!
Brandon has pushed me to do things that I never would have dreamed of doing, of course, this boosts confidence and morale overall. We laugh so much I forget that he is kicking my butt. I am excited about my future with him. I feel that if I put the work in and do as he says I will receive the results that I am looking for.
He has taught me to be dedicated & disciplined to working out 30 minutes a day and eating better. I feel healthier than I ever have in my lifetime! He allows group workout as well. My workout team is the best set of ladies! I did not realize how far I have come until this old pic came up on my Facebook memories! Wow! Praise God!
It will be a year with Brandon in July and I have honestly never stuck with a workout routine this long in my life. I am in it for the long haul. I am a believer in myself. Looking forward to posting my one year anniversary pics.
If you looking for a personal trainer, look no further. Brandon is your man at Body Works Personal Training. I can't stop sharing this great news!
Sincerely,
A New Me!
You must login to post comments
Get Fit At Body Works Personal Training!
I am a mother to a three year old, and thanks to Brandon at Body Works Personal Training, I'm in the best shape of my life!
I gained 50 pounds during my pregnancy, and I didn't know where to start. I've now lost all the baby weight, plus more. The weight loss is great, but the best part for me is having muscle, being toned, and feeling strong! If you want someone very educated about fitness and nutrition, I highly recommend Body Works Persobal Training!
You must login to post comments