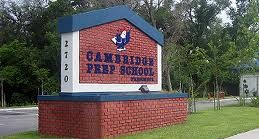 12750 Abess Boulevard, Jacksonville, FL 32225, United States
Cambridge Prep School is designed for today's busy parents needing childcare combined with one of the best preschool programs available today.
We offer combinations of 5, 3, and 2 day a week programs. Full day and half day programs are available. We're a VPK provider offering both the free partial day program and the VPK program combined with full day care. We are a quality early education program for children ages 1, 2, 3, 4 & 5.
Full Day Program (2, 3, or 5 days per week)
Half Day Program
VPK Program (FREE)
VPK with full day option
Summer Camp
Summer VPK