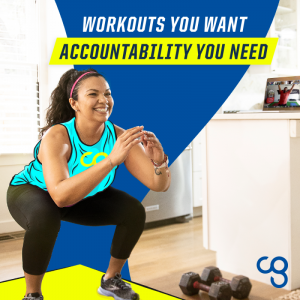 53 Starling ave, ponte vedra , fl 32081
> CHANGING FITNESS
CHANGING LIVES
CG is a fun and challenging workout program designed to unlock your full fitness potential. Our program is where amazing workouts, top-rated Certified Personal Trainers and an incredible community come together – both outside and online!
TAKE IT OUTSIDE
Fresh air, open space and sunshine are some of the best endorphin-boosters! Plus, we believe outdoor workouts are the safest way to get a socially-distanced workout with your community, which can put you in an even better mood. We've reopened thousands of our locations and more are opening up weekly. Check out how we're taking it (back) outside!