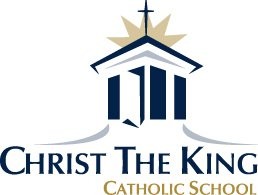 6822 Larkin Rd, Jacksonville, FL 32211, United States
The mission of Christ the King Catholic School is to teach, learn and live the Word of Jesus and the precepts of the Catholic Faith; to recognize each person's spiritual and academic uniqueness; and to use our God-given talents in the service of others.
Christ the King Catholic School is among the top 10% in the NATION and ranks #3 in Citywide Rankings! We provide our students with a safe, healthy, Christian learning environment, a challenging cirriculum, and a quality education to prepare them for the future.
Preschool (PK3 and PK4/VPK) through Middle School.