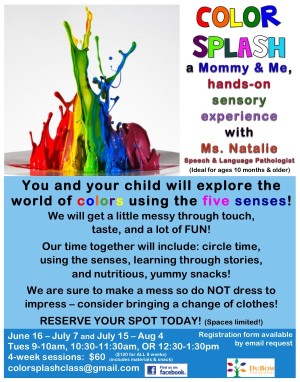 3662 Crown Point Road, Jacksonville, FL, United States
You and your child will explore the world of colors using the five senses! We will get a little messy through touch, taste, and a lot of fun! Our time together will include: circle time, using the senses, learning through stories, and nutritious, yummy snacks! This class is most appropriate for children aged 10 months to about 3.5 years old!
Classes are held at the Dubow Preschool in Mandarin at 3662 Crown Point Rd.