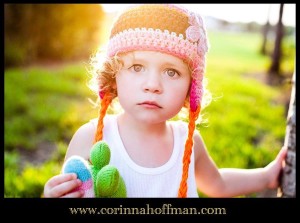 Jacksonville, FL, United States
Corinna Hoffman is a photographer for happy people! Specializing in family, maternity, newborn, baby, and children lifestyle portraits, Corinna just loves documenting special moments in life on photos! She loves to go wherever creativity leads her with her camera in tow and believes travel is good for our soul. Studio portraits also available and located in the heart of Riverside by appointment only.
Best Family Photographer Around!!!
Corinna Hoffman has been photographing my family now for almost 10 years! From our engagement to the birth of our son there is no one else I would choose. She has an amazing eye for capturing treasured moments and is so patient when dealing with little ones! We love Corinna Hoffman Photography!!
You must login to post comments
Corinna Hoffman Photography
Where do I begin? I met Corinna when she was the photographer for my best friend's wedding, where I was a bridesmaid, and instantly loved her. When I got engaged, I knew immediately who I wanted as our photographer for our engagement and wedding. She is such a sweet person, always a professional, and is so good at making her clients feel at ease. I treasure all the moments she has captured for us and have them displayed all over the walls of our home. My husband and I just had our second child and did a newborn session with her for our new baby, just like we did with our first son, because Corinna is our forever photographer, there to capture every milestone.
You must login to post comments