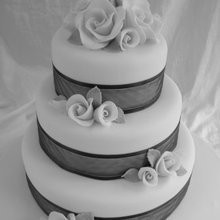 College Drive, Orange Park, FL, United States
At Delectability Cakes & Bakery we pride ourselves on making each dessert a one of a kind memory that's sure to last for years to come.
All of our cakes and other baked desserts are made fresh for your order and are never stored or otherwise shelved waiting for the next customer. With the freshest flour, eggs, real butter, and sugar you'll have no choice but enjoy every last bite.
We prepare desserts for birthdays, weddings, anniversaries, holidays, corporate events, baby showers, bridal showers, or any other life event that is special to you and your loved ones.