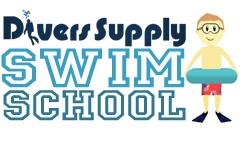 2225 St Johns Bluff Rd S, Jacksonville, FL 32246, United States
Divers Supply Swim School teaches the Swim Schools International standardized "Gold Script" curriculum. This proven Curriculum is appropriate for any person of any age and swimming ability. Our program focuses on a combination of water survival skills and swimming techniques. While keeping the lessons interesting and fun for the swimmer, safety is our number one priority.
Our lessons take place year round in our indoor heated pool and climate controlled facility. Your swimmer's lessons can start or end at anytime with our Perpetual Lessons Program. Your swimmer can progress through their lessons at their pace as enrollment is always open and there are no session start and end dates.