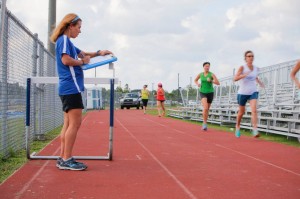 Jacksonville, FL, United States
Welcome to EnJoy Fitness and we look forward to adding a little "Joy" to your fitness!
You can start adding Joy to your fitness at whatever level you are coming from — even if that level is couch sitting or if you are already participating in triathlons. We all have to start some place and at some time… What better time than now to be your best self? What better time to feel stronger, leaner and more confident?
Perhaps you're a new mother looking to focus on nutrition, strengthening and slimming down (or even pregnant looking for a safe yet effective pregnancy workout). Or maybe you are more intermediate, needing help with running or training for the River Run or a 5K. You may already be a triathlete looking to increase your performance. Wherever you are coming from, EnJoy Fitness can help you reach your goals.
Joy offers several packages and plans to make fitness fun and affordable! Offering on-site and in-home personal training around your schedule.