3600 University Blvd. West
11250 Old St Augustine Rd Ste 16, Jacksonville, FL 32257
6000 Lake Gray Blvd, Jacksonville, FL 32244
985 Atlantic Blvd, Atlantic Beach, FL 32233
11901 Atlantic Blvd Ste 800, Jacksonville, FL 32225
The facility that I personally represent is on University Blvd West Jacksonville Fl 32217.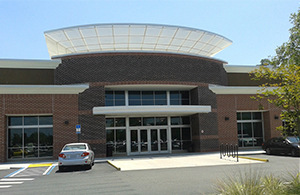 Our facility offers group classes including: Cycling, Zumba, Silver Sneakers, and a Power Circuit.
We go free tours with walkins or can be scheduled online.
The "E" in Esporta stands Education and the "A" stands for Accountability. We want to help educate and hold our members accountable to their goals. We start this process by giving members a number of ways to free workouts.
We have free workout QR codes in different local businesses, you can sign up for free workouts on our website, when someone signs up for a membership they can give a free two weeks to a number of people, and our most popular type of membership allows UNLIMITED guest memberships (which means you can bring as many guests as you want, each time you come).
These free passes include all of our group classes that we offer, all of our amenities (racquetball courts, boxing area, basketball court, sauna, pool, jacuzzi, etc) , our Kids Klub where we watch the members' children while they workout and a free assessment with one of our Personal Trainers which can help start as a guide to a member's fitness journey.
P.S. We also have Free Wi-Fi!
Basic Memberships start at $9.99 and Unlimited Ones are $24.99.
We will be going 24/7 soon and the price will go up but if members sign up prior, they get grandfathered in and maintain the lower price of $24.99!