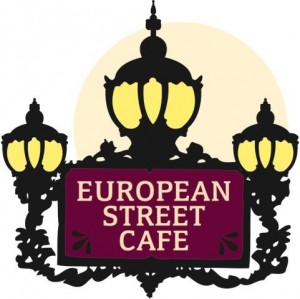 Jacksonville, FL, United States
European Street Cafe takes you away from the ordinary into an international atmosphere where you can feel comfortable while exploring, and indulging in the pleasures of foreign countries. Our mission is to provide comfort food and exemplary service with kindness and tolerance in a nurturing and nourishing, family-fun environment for generations to come.
Our menu includes over 150 original and traditional sandwiches, salads and soups along with the most comprehensive beer selection in North Florida. Our continual awards include "Where the Locals Eat" and "Best Beer Selection in North Florida."
Kids Eat Free from 10am-close on Monday with purchase of adult meal (10 and under)! Always call ahead to confirm!
Jax Beach
904-249-3001
992 Beach Blvd, Jacksonville Beach, FL 32250
Riverside
904-384-9999
2753 Park St, Jacksonville, FL 32205
Beach and University
904-398-1717
5500 Beach Blvd, Jacksonville, FL 32216
San Marco
904-398-9500
1704 San Marco Blvd, Jacksonville, FL 32207