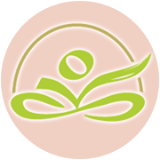 5298 Sunbeam Road, Jacksonville, Florida 32225
Everbalance Wellness Studio provides classes customized for your specific fitness goals.
Our programs include Yoga, High energy Barre classes, and infamous muscle-toning Pilates.
Beginner Mindbody Yoga with aromatherapy
Candlelight Yoga for meditation practice.
Gentle Power Yoga for deepening your practice.
Barre Basics to get you started.
The Barre Cardio Fusion is our most intense class.
The Barre Core Fusion to strengthen core.
Mat Pilates
Reformer Pilates
Pilates on Chair