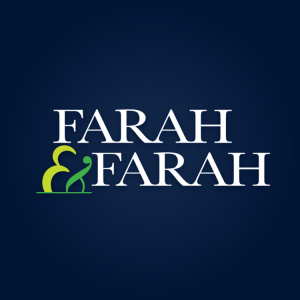 10 West Adams Street Jacksonville, Florida 32202
1534 Kingsley Avenue Orange Park, Florida 32073
Farah & Farah was built on the trust of our clients and we are determined to keep earning that trust one case at a time. It's our mission to treat everyone with dignity and respect no matter how big or small a case may be. Our personal injury attorneys are dedicated to treating each case with the same set of principles because to you, it's your big case. Since it means everything to you, it means everything to us.
We have locations throughout Florida and Georgia – call 24/7 to set up a free consultation.
You will receive a team of attorneys to work on your case at Farah & Farah because here, it's all about you. We have the financial resources and the legal firepower to stand up to the insurance companies and corporations to get you the justice you deserve. Dealing with the aftermath of an accident is unfamiliar and overwhelming. You may feel lost or don't know what to do. You may just need someone to talk to that cares enough to listen and make suggestions about moving forward. That's who we are.