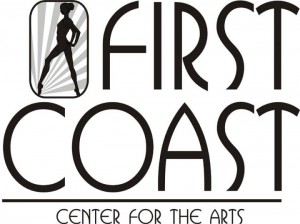 725 Atlantic Blvd Suite 20 Atlantic Beach, Florida 32233
First Coast Center for the Arts is a facility that provides activities for every family member no matter what age. We offer Dance, Karate, Music, Yoga, Pilates, Aerobic Dance.
We just started classes here with my 3 year old and we love it! We'd been to several schools to talk to the teachers and just never got the warm and fuzzys. Holly at FCCA was recommended to us by a coworker and immediately knew this was the place. After our first class we knew. After our 3rd class, we signed up for 2 sessions a week. The studio is big. Everyone is professional. The teachers and assistants are super good with the kids. We're so glad we found them!
We Love First Coast Center for the Arts!!!
We have been with FCCA for 10 years. Ms Hollie is amazing with all the dancers. Her love for her studio and her dancers is clearly seen everyday. Ms Hollie and Ms Katie are amazing with the little ones. They provide a loving and caring environment for their students. Ms Katie, Ms Sarava, and Ms Rebekah are truly one-of-a-kind teachers. Their support of the older girls and love of teaching dance and seeing the girls grow and helping them reach their goals is what has kept us at FCCA for so long. My daughter has grown so much and has learned so much from them. She considers this studio her second home. They offer free trial classes and they waive the registration fee for military families.
First Coast Center for the Arts Rocks!
Ms. Hollie and her staff are the best in Jacksonville! This is the 2nd year my daughter has dance at First Coast and she loves every minute of it. If you're looking for a fun & friendly studio for kids of all ages, then this is your place.