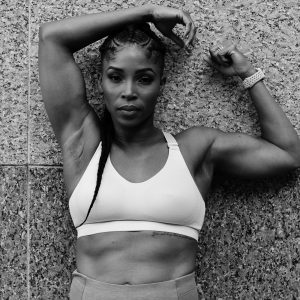 14286 Beach Blvd Suite 19-154 Jacksonville, FL 32250
Dominique Landry is a wife, mother, motivator, and NASM certified personal trainer and group fitness instructor. She created Fit Enough to change the current narrative of fitness to be more inclusive of all body types, fitness levels, and lifestyles. Fit Enough is on a mission to merge self-acceptance, physical wellness, and fitness in a way that shifts the idea of what "being fit" means. Her model allows for an increased level of flexibility, enabling you to focus on your health on your own schedule.
Online fitness coaching is ideal for individuals who desire to exercise more and be healthy, but lifestyle demands and time restraints prevent them from being able to do so in a traditional manner. Fit Enough also creates customized experiences for businesses that emphasize wellness as part of their corporate culture. To that end Dominique offers in person, virtual, and corporate training programs.