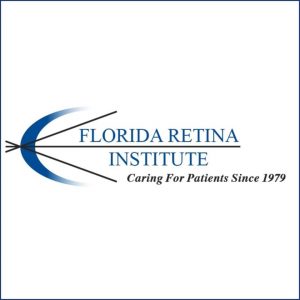 6 South 14th Street Fernandina Beach, FL 32034
4607 US Highway 17 Suite 1 Fleming Island, FL 32003
2639 Oak Street Jacksonville, FL 32204
8786 Perimeter Park Boulevard Jacksonville, FL 32216
We are excited to celebrate our 40th anniversary. Florida Retina Institute was founded in 1979 by James A. Staman, MD and has one of the most experienced, renowned Team of Doctors, dedicated in providing comprehensive patient care in vitreous and retinal ophthalmology, consistently recognized and selected by their peers as the Top Doctors, ranking best in the U.S. and their region.
All twelve physicians are board certified medical doctors, fellowship trained ophthalmologists, specializing in the treatment of retinal diseases, laser procedures and surgery, using state-of-the-art diagnostic testing equipment, lasers, surgical instruments, research and studies to further enhance each diagnosis, condition and treatment.
Our Retina Services include retinal detachment, diabetic retinopathy, macular degeneration, laser procedures, macular and vitreous surgery, pediatric retina and complex retinal conditions. Applying the latest advances and the most sophisticated methods in vitreo-retinal diseases and surgery, our retina specialists are focused on giving the best individual treatment plans to each patient.