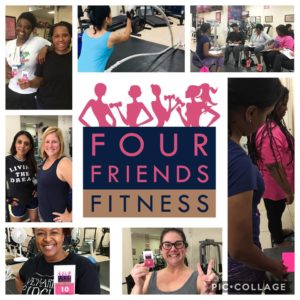 8106 Old Kings Rd S Ste. 4, Jacksonville, Fl 32217
Tired of trying to figure our fitness on your own? Afraid of feeling unheard? We get it. Four Friends Fitness is the ONLY Women's gym where you can get healthy and fit without feeling unheard due to our 4 person max guarantee.
Four Friends Fitness is a new concept in women's personal training. We offer private and small group personal training. With each session, you'll work through a customized program that will allow you to make steady progress towards your health and wellness goals.