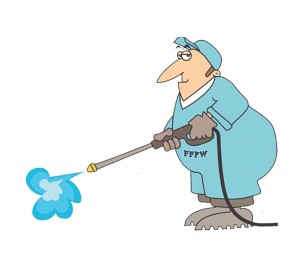 1817 Lakewood Rd, Jacksonville, FL, United States
Professional Service, Affordable Prices.
We believe you shouldn't have to pay a lot of money to have your home professionally cleaned. Between our popular whole house package and 100% work guarantee, our clients are always satisfied and able to use our services on a regular basis. In fact, we offer locked in prices for regular clients (on an annual or greater frequency). Ask us about our Home Exterior Cleaning Maintenance Program with PriceLock to keep your property looking its best all year round.
Trusted, Tried and True.
Use us and have peace of mind: Full Force has served all of North East Florida for over five years, cleaning over 600 properties to satisfaction. Insured, licensed, and family owned, Full Force has been a trusted company for cleaning homes big and small, tough and routine. Full Force is also the official pressure washer of the Winter Park golf course for it's players and nearby residents; we can be found in the course guide. Also look for us in Coffee News, Money Mailer, Facebook and Twitter.
Ask About our $169 Whole House Package. We are licensed and insured, and all is work is 100% guaranteed. Free estimates via email,phone or web: [www.fullforcepressurewashing.com][1] Call now.
Wiley Montgomery

reviewed 3 years ago
last edited 3 years ago
Lengthy Review
I am one of those people that do not typically take the time to review, if I do, it is because I genuine think that the experience was exceptional and beyond reproach, deserving of a shout out.
With that said, Full Force Pressure Washing has checked every block as a business. This company was referred to me my a friend a few years ago and I have used them ever since, on multiple properties. As an investor, I approach dealing with contractors knowing that you typically must choose two of the following: Quality, Service, and Price… you do not get all three… 99.9% of the time. Full Force is in the 0.1%. They are professional, responsive, consistent, accommodating, friendly, thorough, punctual, careful with the property (no damaged siding, windows, etc.), appreciative of patronage, and provide an all around exceptional service while remaining priced below market average.
As their business has grown over the years, they have managed to continue to make me feel valued as a customer. On multiple occasions I have called sort of last minute needing fairly fast service (within a few days or so) due to a scheduled appraisal. Where most companies would simply give me the next available date regardless of convenience to me, Full Force made it a point to get me in as soon as possible, without relinquishing their responsibility to other customers, and stayed late to do so as needed.
At this point, there is no other pressure washing company that I will use in the Jacksonville area, period. If I can't get on their schedule at a given time of year (which has never happened) I will simply wait. If Full Force ever went out of business, I'd be legitimately upset… sounds ridiculous I know, "It's just pressure washing!" However, that's not the point… the point is that it is extremely RARE today to find a company of this caliber. They are doing all the right things and should be recognized as such.
This is not a paid review, I do not receive discounts or special treatment in return for a review. I will also be posting this same review with the BBB, Yelp, and wherever else I feel this might help Full Force Pressure Washing grow.
You must login to post comments