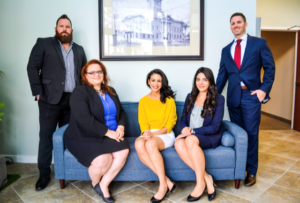 630 West Adams Street, Suite 103-105, Jacksonville, FL, USA
Our experienced attorneys focus exclusively on their area of practice. The benefits to our clients are immediate and immense. Frequently, criminal law triggers family law issues or even civil lawsuits. Quite simply, we can keep most of our client's legal needs in house. When it comes to legal matters, consider us your family.
We're here to take care of you, protect your rights and make sure you have the very best legal representation.