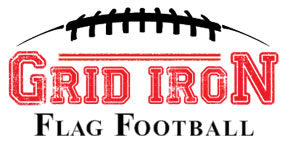 10300 Southside Boulevard, Jacksonville, FL, United States
Grid Iron NFL Flag Football offers three seasons per year: Fall, Winter, and Spring in the Southside/Mandarin & Northern St. Johns County area. Visit our website for dates and registration information.
Grid Iron NFL Flag Football
Our mission is to deliver a positive youth sports experience through better coaching, better player development, and keeping families excited about youth sports. Grid Iron NFL Flag Football has a dual focus to prepare the student athlete for the next level of competition and keep them excited about playing sports. It's our youth sports philosophy and we share it openly with our coaches, parents and players. Your player will receive an NFL Flag jersey for the team that they are playing on and NFL Flag belt. At our game days, we provide a huge team tent with team banner and benches for the players. We also play music for have food options. Come join us for an exciting season of NFL flag football.
• 5 on 5 Co-Ed Flag Football
• Featuring Real Punts & Real Kickoffs
• Official NFL Flag Jerseys
• Age Divisions: 5-6, 7-8, 9-10, 11-12, 13-15