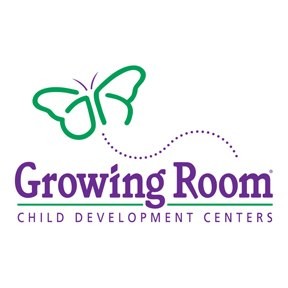 14146 Marsh Woods Court, Jacksonville, FL 32224
Ages 6 weeks to 12 years • Experienced, loving teachers • Nutritious, hot meals daily • "Growing Up On Our Block" Curriculum • Open weekdays 6:30 am to 6:30 pm
Our kids stand out: Growing Room kids advance to elementary school ready to learn. Our enriching, literacy-based educational curriculum is filled with language, phonics, reading, writing and hands on math/science experiences, along with a character-developing program.
Step into our world: Kid friendly setting, with a town square scaled down to child size. There's even a "Bake Shop," that provides family style meals, including nutritious breakfast and lunch, plus two healthy, balanced snacks. Playgrounds are age appropriate and there's plenty of outdoor time built into our day.
Parents are pampered, too: Grab continental breakfast on us while watching your kids on the TV monitor or reviewing lesson plans for the day on our bulletin board.
Arts are a part: Music is a key part of learning and is used throughout the day to transition children from activities. Plenty of drama, crafts and other visual arts, too.