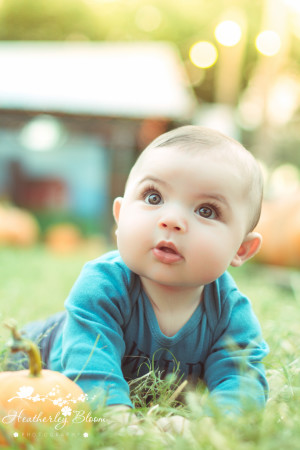 Atlantic Beach, FL 32233, United States
Heatherley Bloom is one of Jacksonville Beaches favorite photographers. With over 20 years of photography experience, she aims to capture real moments for you to share with the world. She specializes in children and families, however is experienced with maternity, newborns, and seniors. Her style is fun and candid. She guarantees that you will leave your session with your cheeks hurting from all the laughs and smiles. Heatherley will travel to the location of your choice. Be sure to check out her reviews on Facebook and her website for more information.
We have used Heatherley several times now to take our yearly family pictures and have always been extremely satisfied, not only with the pictures but with the session process as well. My kids love her and she makes us all feel very comfortable which is reflected in the outcome of our pictures. She is organized and respectful of our time- which is SO important with younger kids! I wouldn't use any one else to capture our family's moments.
Heatherley Bloom Photography, LLC
I would definitely recommend this company to take pics for any occasion! She has been taking our family photos for many years now and plan on continuing for many more years to come. She has done a wonderful job with our birthday parties, family photos, baptisms, etc. She really listens to what you want and makes the photoshoot fun! So all the pics you see that she has taken of everyone smiling believe that their smiles are truly genuine! I am definitely looking forward to our upcoming photobooth session for a birthday party as well! I have no doubt that she'll make it fun for all to enjoy!
Heatherley was amazing with my children. She was patient and kind. She seemed to have so much fun running around and chasing them. Her candid pictures are stunning. I can never get my kids to laugh or smile like she can. She is very talented and worth every penny. I love that she is passionate about printing pictures. The quality of the metal print we received was unreal. She will be our photographer for life. In fact! I believe she will be photographing my neighbor's wedding next spring. I can't say enough things about her and her work.