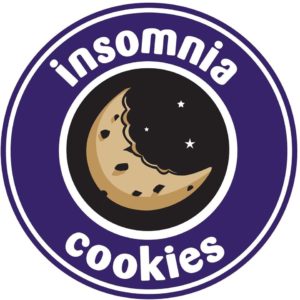 4549 Southside Boulevard Jacksonville, FL, 32216
Insomnia Cookies is a rapidly expanding late-night bakery concept with offices in both New York and Philadelphia and newly opened in Jacksonville. Founded in a college dorm room in 2003 at the University of Pennsylvania, by then student, Seth Berkowitz, Insomnia Cookies has been feeding the insatiable hunger of its fans ever since.
The company specializes in delivering warm, delicious cookies right to the doors of individuals and companies alike.
Whether you're feeding a craving or a crowd, Insomnia Cookies' offerings of cookies, brownies, cookie cakes, ice-cream and even cold milk, has you covered.