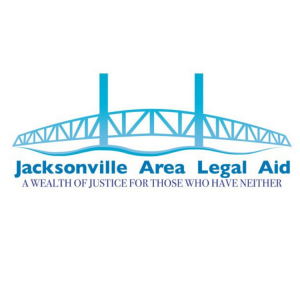 126 W. Adams St. Jacksonville, FL 32202
222 San Marco Avenue St. Augustine, FL 32084
825 N. Orange Avenue, Rm 308 Green Cove Springs, FL 32043
Navigating the courts and legal processes can be intimidating and confusing. Often those that need legal help the most can't afford it.
The mission of Jacksonville Area Legal Aid is to provide high quality legal assistance to low income and special needs groups – to empower them to accomplish energetic and affirmative advocacy, all to alleviate the circumstances, incidents and causes of poverty and discrimination.
Developed during the Great Depression and subsequent recession of 1937, the organization that has become Jacksonville Area Legal Aid, Inc. (JALA) was born when a group of Jacksonville Bar attorneys banded together to provide legal services to those in need. Called different names over the years including Duval County Legal Aid Association, it was officially named Jacksonville Area Legal Aid in 1973. The organization achieved 501(c)3 status in 1976. JALA now serves 17 counties of North Florida including Alachua, Baker, Bradford, Clay, Columbia, Dixie, Duval, Gilchrist, Hamilton, Lafayette, Levy, Madison, Nassau, St. Johns, Suwannee, Taylor and Union.
JALA is a primary engine for economic and social justice in Northeast Florida.