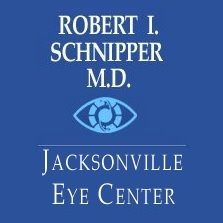 2001 College St Jacksonville, FL 32204
A comprehensive pediatric eye exam can diagnose many different vision disorders. Some of the more common eye conditions in children are: Your child may be nearsighted (myopia), farsighted (hyperopia) or have astigmatism. It is important that children who need glasses, wear them full time when they are young to develop good vision in each eye and three-dimensional vision. Dr. Schnipper and Dr. Brown offer comprehensive Eye Exams for children of all ages.
During your child's comprehensive eye exam, visual acuity will be tested. This test measures the smallest object each eye can see at a certain distance. Normally, each eye will be done individually by covering one eye at a time. It may be necessary to tape a patch over a child's eye to keep him from peeking. There are two types of charts used when testing children's visions.
The use of the Snellen chart is the most common way to test visual acuity. This chart letters and numbers that decrease in size. When taking the test, the distance between the patient and the chart is 20 feet. 20/20 vision is normal. If a person has 20/40 vision, they see at twenty feet what a normal eye sees at forty feet. If a person has 20/200 vision, they are legally blind. They only see at twenty feet what a normal eye sees at two hundred feet. If they have 20/15 vision, they see better than normal. They see at twenty feet what the normal eye would have to bring in to fifteen feet to see.
For children that do not know letters and numbers, they can be tested with the Tumbling E chart. To take this test, the child points his/her finger in the same direction as the E is pointing. Children who are younger than four may have trouble with this test so there are several different tests used to obtain a child's accurate visual acuity.