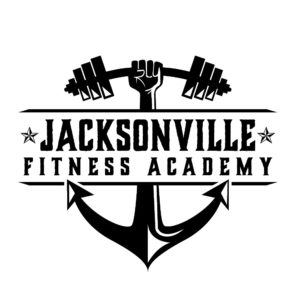 3740 San Jose Place, Jacksonville, FL, United States
THE DIFFERENCE BETWEEN EXERCISE AND TRAINING
At Jacksonville Fitness Academy, we believe everyone has a goal, whether it's increasing your maximum bench press, sculpting your arms, or simply dropping 20 lbs before bikini season. Jacksonville Fitness Academy provides you with all the tools, the experience, and the knowledge you need to reach your goals. That's why when you join our gym, we GUARANTEE you'll achieve your goal. All we ask of you is to simply show up.
HOW IT WORKS
The first thing we do is give you a personalized 1 on 1 consultation. We will ask you a series of comprehensive questions designed to assess your level of physical fitness, commitment, and any limitations you may have. Then we take you through a FREE workout where additional assessment is done to determine strengths and weaknesses in your posture, mobility, and flexibility. Once your fitness assessment is complete, we'll sit down with you to establish your GOAL and layout your customized success plan. Don't waste another day just exercising, contact us to schedule your consultation and start moving towards your goal today.
WHY TRAIN WITH JACKSONVILLE FITNESS ACADEMY
We go far beyond what either a warehouse "box" or high end commercial gym can offer. We combine unconventional performance training with ancient training implements and techniques to deliver. We focus on bringing all aspects of fitness to optimal levels; these include functional strength, power, conditioning, and agility. Learn how to move properly while working towards long term improvement using kettlebells, sandbags, calisthenics, steel maces, dumbbells and more.