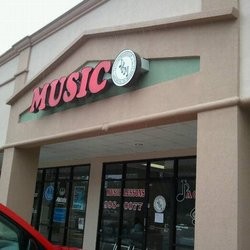 12192 Beach Boulevard, Suite 5 Jacksonville, FL 32246-1177 United States
Enhance your musical skills with voice, piano, and guitar lessons from the music school in Jacksonville, Florida. In business since 2006, Jacksonville School of Music specializes in high-quality music lessons for piano, guitar, drums, bass, woodwinds, and violin as well as vocal coaching.
From our competitive pricing to our dedicated, patient staff, we are here to help you hone your musical abilities.
Contact us or visit our location at Beach and Kernan.