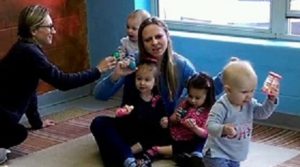 3519 Herschel Street, Jacksonville, FL, United States
Music Together is an internationally recognized music and movement class for ages 0-5 years, and the adults who love them. Research-based, FUN, and developmentally appropriate, Music Together brings families and friends together in a unique, non-performance oriented environment, where children can become music makers for life.  $10 per class plus materials.  First-time visit to a Music Together class is FREE!
We have classes in: Avondale, Jax Beach, Mandarin, East Arlington, Orange Park, Oceanway, and Bartram Springs, (see website for details and new location openings).