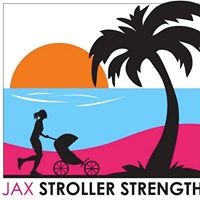 2514 South Beach Parkway, Jacksonville Beach, FL 32250
Jax Stroller Strength lets moms workout with their kids and gives them a chance to connect with other mothers. Bootcamp style classes are offered every day of the week at the beaches and/or at the Mandarin location.
Stroller Strength is more than just an exercise class. It is a community of mothers who support and encourage each other through the most precious (and trying) time of life as parents. Try a class and be a part of the passion, the fun and the family.