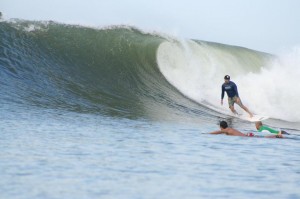 221 1st St, Jacksonville Beach, FL 32250, United States, North America
Jax Beach Surf Shop offers both private and group surf lessons along with stand up paddle boarding lessons. For adults and children ages 7 and up (parents must stay with children under 13 years of age). Lessons last 1 hour, 15 minutes and include the use of a soft surf board during the lesson and for the rest of the day, tutorial on how to surf, surfing safety, marine life awareness, rip current awareness, and surfing.
Tony Hall and his staff at Jax Beach Surf Shop have been teaching surfing and ocean safety for over 20 years. Come join us for some fun in the sun.
Jax Beach surf Shop also offers private surf parties, in which we supply soft surfboards, shade tents, surf instruction and beach activities. Please e-mail for more info. [email protected]