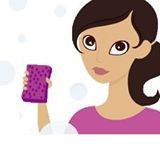 9745 Touchton Rd, Jacksonville, Florida, United States
Jessie's House & Carpet Cleaning and Maid Service Jacksonville and Ponte Vedra Beach Florida is a Christian Residential and Commercial Cleaning Service serving All NE Florida (and also SE Georgia). We are a Woman/Family/Locally owned and operated small business. Call or Text TODAY for your FREE estimate.
My house really does SPARKLE after they've been here.
I've used many cleaning services as well as single housekeepers throughout the years, & struggled to find one who didn't let quality slip after the first few months. Well, I found them, & they are Jessie's. I've truly never been happier & can't say enough about the level of detail they reach – my husband even notices (! ); the team is always polite, thorough, responsive, thorough, professional, thorough, sweet, thorough…you get the message. They are all the things on your "wish list" & then some! They always want me to check to see if anything was missed or if I want something done differently, but there never is anything missed & nothing ever has to be done differently.
Hire Jessie's & you will be very happy you did.
Magnificent Cleaning Services
Amy Roberts

reviewed 3 years ago
last edited 3 years ago
I hired Jessie's to do our move in house and carpet cleaning. The services were outstanding and our place looks and smells great. We now have hired Jessie's to do our biweekly recurring home cleaning service. Couldn't be happier with the level of quality of the cleaning and customer service. Very professional. Highly recommend.