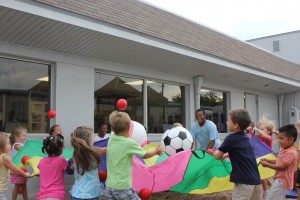 631 Staffordshire Dr E, Jacksonville, FL, United States
This is a mobile program that puts a fun and exciting twist on physical education. This youth program is created to develop the skills needed to actively participate in such sports as baseball, basketball, soccer, football, volleyball, hockey golf and gymnastics. All this is accomplished in a gymnastic oriented class to some of your favorite kid tunes and top pop hits!
The JJ Program is designed for Private Schools, Preschools, Daycares, Summer Camps and Birthday Parties.