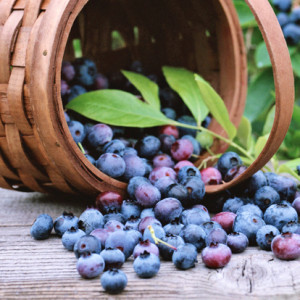 14959 Thomas Mill Road, Jacksonville, FL 32218, United States
Kent's U-Pick Fresh Blueberry Farm uses no pesticides on the blueberry bushes. They try to estimate how plentiful the berries will be to accommodate and if weather permits. The season usually lasts 6 weeks. Mid-May to end of June. During blueberry season, the blueberries do not ripen all at the same time. There are no restroom facilities. They are open 2-3 days during the week 8am-12pm, call ahead to see what days and to make sure blueberries are available for picking.
Directions: Blueberry field is located at the end of Thomas Mill Rd, Jacksonville, FL 32218. Starting at Lem Turner Road and Highway I – 295, head out north on Lem Turner Road (SR-115) toward Callahan, go 4 miles to Braddock Road. Turn left onto Braddock Road, go one block and turn left onto Thomas Mill Road (the first part is short and paved). Continue straight onto the dirt part a short distance and look for the windmill. Turn right at the windmill for the entrance and parking. The parking area can accommodate 30 vehicles at a time. For more detailed directions: Go to Google and search for Kent's Blueberry Farm for a map and pictures.
Payment: cash
Contact: (904) 768-3484 Home (904) 868-7822 Cell