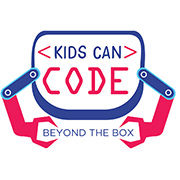 Ponte Vedra Beach, FL, USA
We are empowering kids to think beyond the constraints of "the box," encouraging them to become future leaders and innovators. Our classes and camps engage, while inspiring kids to think creatively and independently. Every kid should envision his or her future in STEM career opportunities. Our goal is to inspire creativity that carries outside of the workshop, into everyday lives of each "Kid Coder." Kids Can Code motivates kids to pursue their own path in creating and innovating.
My little had so much fun at Kids Can Code camp. Such a great way for children to learn the fun and powerful practical application of math and science. I love the focus on teamwork and that they leave with tangible triumphs.
You must login to post comments