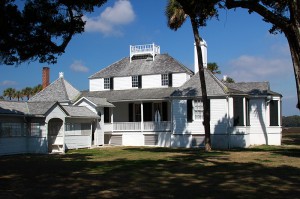 11676 Palmetto Avenue, Jacksonville, FL 32226, United States
Kingsley Plantation is open seven days a week, from 9:00 a.m. to 5:00 p.m., except on Thanksgiving Day, Christmas Day, and New Years Day. Admission is free.
You can explore the grounds at Kingsley Plantation, which include the slave quarters, barn, waterfront, plantation house, kitchen house, and interpretive garden. The visitor contact station/bookstore is located in a 1920s building adjacent to the plantation buildings.